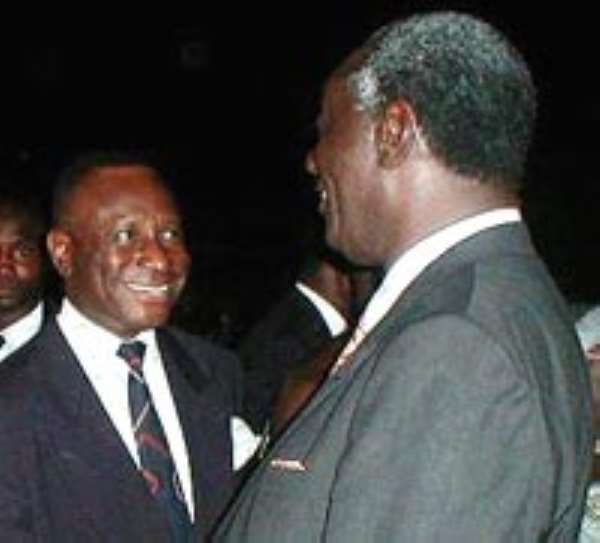 The AMA Boss, Stanley Nii Adjiri Blankson last Friday avoided what could have been a bloody clash between him and squatters at the Kwabenya land-fill site near Accra, here he and his entourage were assaulted and stoned and his officials vehicle vandalized.
In a telephone interview with Ghanaian Voice, the AMA Boss said that as part of his familiarization tour to AMA property areas and operation its became necessary for him as the new boss to visit the Kwabenya land-fills site to acquaint himself with progress of work and to see what had been done so far.
This he said has become necessary in view of the almost depleted space at the existing Oblogo land-fill site. He noted that on the day in question his office had booked an appointment with the Chiefs of Kwabenya to visit the site, which is about four-kilometres away from the Kwabenya Village.
Nii Adjiri Blankson said, on that fateful Friday, he and his entourage went to he site where he inspected work done at the basement of the land-fill, just as they were climbing the hill to the main road which incidentally had been constructed by the government, they realised road blocks every hundred metres away.
"We were therefore immobilized, suddenly out of no where emerged almost a hundred very young school children in Uniforms supported by squatters on the land-fill site who do stone breaking as livelihood, for that matter see his visit as a threat to their daily bread, attacked them." These squatters he noted numbered about 50, used the innocent school children as human shield to pour out endless unprintable invectives on them.
"My security personnel were completely man-handed. They were kicked, stoned and completely be-smeared with dust from head to toe. My official vehicle and two others were also vandalised." He bemoaned.
He said his security was so provoked that he had to intervene when they also decided to protect themselves by the use of force. The Mayor said, he then radioed for extra security beef-up from the Atomic Police Station but the arrival of the police rather aggravated the situation.
He had to come to meet the hostile squatters, talk to them to calm tempers down for them to accept the fact that, he had only come to inspect work, not to deprive them of their livelihood, before they allowed him and his entourage to go.
Meanwhile, he disclosed that it has now been firmly established that two people namely Mr Amoako and Mr Smith who incidentally runs a school from where the children have been mobilised from, are the ring-leaders in the dastardly act.