KWESI APPIAH WILL NOT QUIT GHANA AFTER BRAZIL 2014 WORLD CUP - SAANIE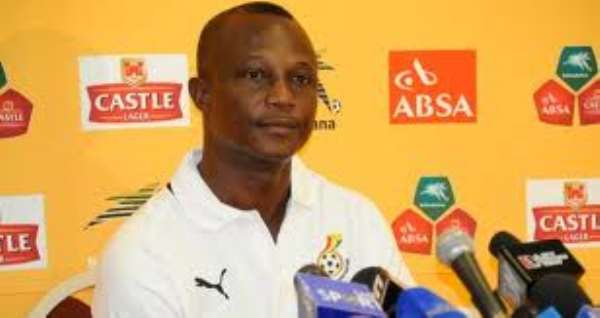 Communications Director of the Ghana football Association, Ibrahim Saanie Dara is optimistic that current black stars coach James Kwesi Appiah will be faithful and continue to head the black stars after the world cup despite the FA refusing to renewing his contract before Brazil 2014 World Cup.
With an interview with Akumadan base radio station Cruzfm 96.9, the FA's PRO revealed that Kwesi appiah has had a lot of opportunities from the FA and therefore believe that, despite his contract with the FA not renewed before brazil 2014 FIFA world cup, Kwesi Appiah will still remain as head coach of Ghana.
" As it is, one, Kwesi will not do such a thing after world cup. We have not giving any ghanaian coach such opportunity like kwesi.
He added "money giving to him, freedom on his job and availability of facilities for efficient work are all provided.
"He is a good patriotic for Ghana and will not consider any offer from other country and quit his mother - land.
"With what the nation have done for him, i believe he will not quit.
By: Sir Bozen