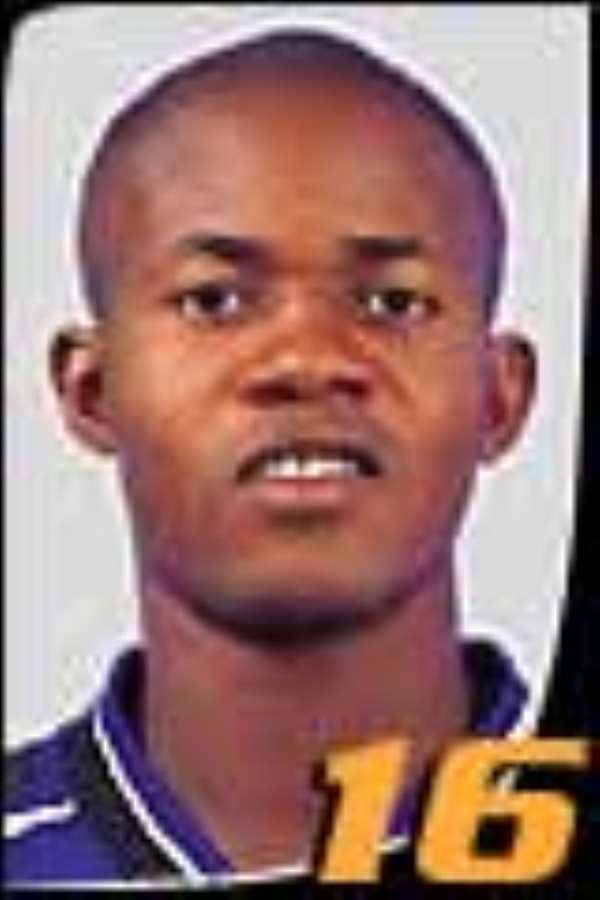 The talented Ghanaian defender Christian "Alonzo" Saba yesterday made his debut in the official first team of Bayern Munich as a brace by Roy Makaay sealed a narrow 2-1 win over spirited Schalke 04 in an exciting Bundesliga clash at the Olympic stadium.
The 25 year old was expected to have sealed his first team place since joining the Munich side from Accra Hearts of Oak in 1995. His excellent performance as a 17 year old with the U-17 World Cup winning squad of 1995 as well as two cracking goals for the Black Meteors against Italy at the Atlanta Olympics in 1996 formed this view. The fact that his goals were scored against Gianluca Pagluica, the then number one goalkeeper in the world propelled him to international stardom.
Christian Saba yesterday took a seat on the reserves bench of the first team of Bayern Munich for the first time. Bayern refused to release Saba after it described him as "not professional" following Saba's much publicised absconding of Hertha Berlin where he was on loan in 1999.
In an interview with Franz Beckenbauer the Board Chairman of Bayern Munich in 2001 in Switzerland, "the Kaiser" pointed out to me that "we believe Saba is a talented and very capable player but his attitude towards professional football would have to change if he wants a first team place."
With this development, it is expected that the Ghanaian defender is likely to be maintained with the first team but he has to work hard to hold down a first team place.