Black Queens face Burkina Faso today in African Women's Championship qualifier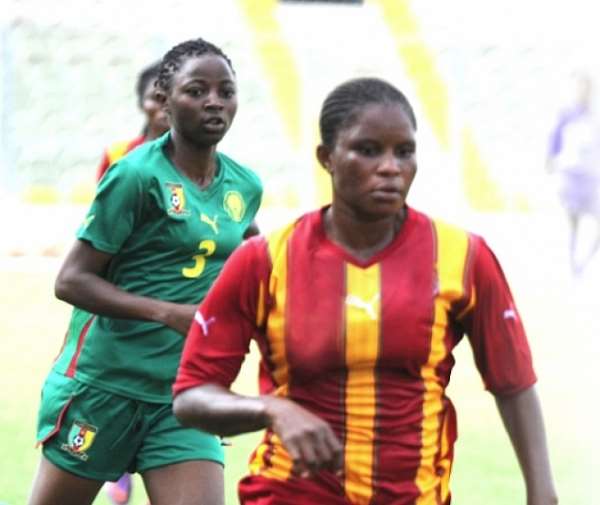 Safia AbdulRahamn
Black Queens coach Yusif Bisigi, has an uphill task of restoring Ghana's lost dignity when his side clash with Burkina Faso in the first leg of the African Women's Championship in Ouagadougou later today.
Ghana's side, which once played second fiddle only to the Falcons of Nigeria, has now become the continent's dark horses and often struggle to qualify; in spite of what they did in 2008 and 2010, they could not travel beyond the group stages.
Such is the unpleasant story of  the Black Queens white the head coach has vowed to reverse their fortunes to ensure they restored the pride they exhibited when they made their maiden appearance in the World Cup in 1999.
In order to ensure the reverse fixture become a mere formality, Bisigi has put together an arsenal of strong and determined young stars in the likes of Patricia Mantey, Safia Abdul-Raman, Samira Sulemana, Agnes Aduako, Jennifer Cudjoe and Mercy Myles.
He is hopeful they are well sharpened  and in a position to bring back the country's lost glory by putting up a great show in Ouagadougou today.
Burkina Faso, an anonymous side as far as the continental competition is concerned might be making their debut in the continental showpiece but will present the Queens with a tough challenge to ensure they secure their first qualification to the  competition.
They will hope to take inspirations from their male side that beat the Black Stars in South Africa last year to ensure they repeat a similar feat on the Black Queens to enhance their qualification chances.
Source: Daily Graphic