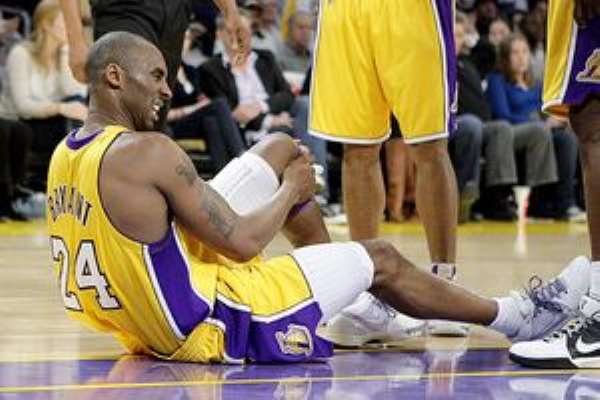 nba_a_bryant_b1_300
Author of an honorable match last night at FedExForum, Kobe Bryant (21 points in 9/18 shooting, 5 rebounds and 4 assists) has had a bothering knee.
 
The Lakers Nation certainly had some chills when the All Star rear, who has only six match played this season, sat down on the floor clutching his left knee during the third quarter time.
 
At the end of the game won at the expense of the Grizzlies, Kobe Bryant has been reassuring. "My knee has a little twisted, and it's a bit painful. It is a hyperextension phenomenon, and it will happen to me often now, " he said that he will keep his place against the Sacramento Kings on Friday.
In the meantime, he should be examined by the staff.
Watch the video of the scaring action here. http://www.nba.com/games/20131217/LALMEM/gameinfo.html?ls=slt