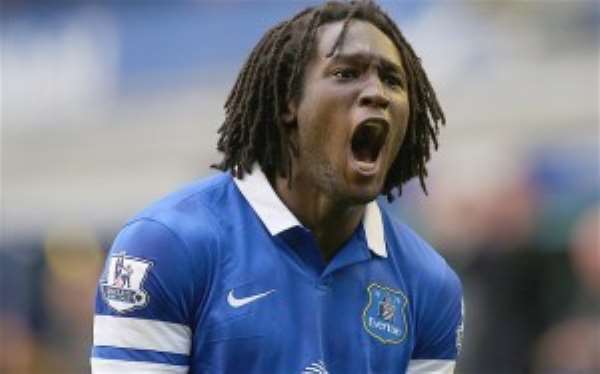 romelu_lukaku_2750332b
http://en.africatopsports.com/wp-content/uploads/2013/12/romelu_lukaku_2750332b.jpg On-loan Chelsea striker Romelu Lukaku who is marveling with Everton as he scored eight goals over nine Premier League appearances, would be in the viewfinder of La Liga FC Barcelona.
No one other than the Barca boss Gerardo Martinez  confided to a Spanish source his desire to enroll the striker in January though having already in his squad top class strikers such currently sidelined Argentina super star Lionel Messi , Brazilian Neyma r and Alexis Sanchez of Chile.
Gerardo had better forget about the Belgian star as Chelsea boss Jose Mourinho has repeatedly insisted the player is going nowhere and will return home at the Stamford Bridge right at the of the season.