Ex-kotoko Team Member Gyambibi Urges Fans To Ignore Kumasi Sports Journalist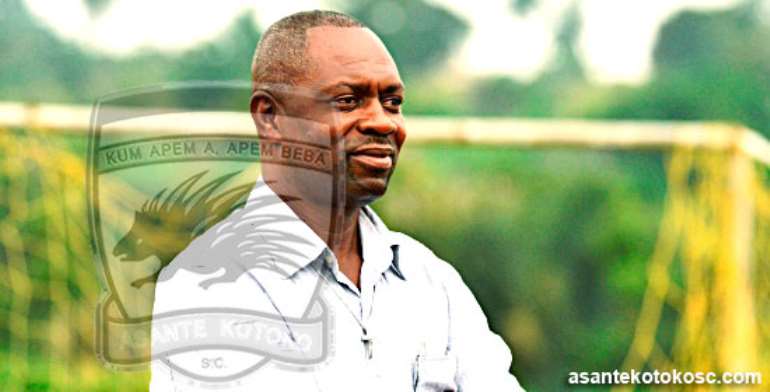 Ex-Kotoko communication's team member Nana Gyambibi Coker has urged fans to disregard attempts by some sports journalist in Kumasi to smear the image of the club.  
By Nana Gyambibi Coker
This is my passionate appeal to the great supporters of Kumasi Asante Kotoko Supporters.
I am on this page imploring all the great fans of Krobea Kumasi Asante Kotoko to avoid listening and paying attention to everything that is discussed by the sports journalists particularly in Kumasi about our great club. They have proven clearly that all their operations are geared towards the destruction of the newly constituted board by the Great King Otumfuo Osei Tutu II to lead the team to the success land.
My confusion is that, anytime I tuned in to radio its always about Kotoko which encompasses the administrative dealings or practices of the club. This is not seen anywhere as long as sports journalism is concern. That is killing Kotoko.
As fans of the club, we have to abide by what is given to us by the Great King without allowing ourselves to be influenced by anybody or anything else. We should always be convinced that, Otumfuo knows best for the club and since we will go back to him in times of difficulties hence the need to respect his decisions for the club.
Opoku Nti AKA Lord Zico who is currently acting as the General Manager of the club has proven to the public that, he has a good rapport with the Board of Directors yet the Radio Sports Journalists paint the picture differently which makes it difficult to reconcile with. I believe that,Lord Zico is too matured to identify good conditions to work under and that of the unfavorable ones so why the noise being made by the noisy radio journalists?
It is a calculated attempt to derail the attention of the Board of Directors and that of the management to deliver on their mandate this I'm afraid have the tendency to impair the progress of the club.
My candid advise is that, we the fans of Kotoko should not allow ourselves to be influenced by their deeds, instead focus on supporting the club and also supporting whoever is in the tick of affairs of the club.
Always fabulous Kumasi Asante Kotoko FIrST!