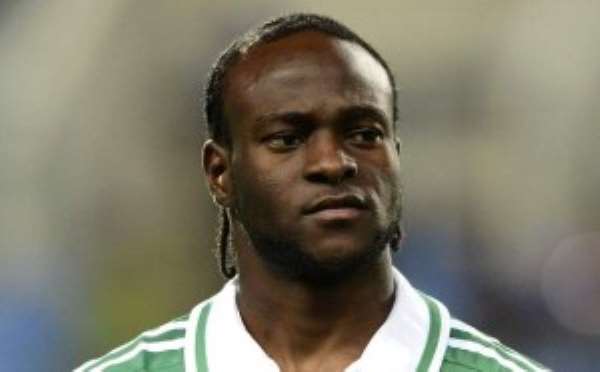 victor_moses98765
http://en.africatopsports.com/wp-content/uploads/2013/10/victor_moses98765.jpg World Cup Brazil 2014 playoffs took center stage in Africa. Having gone through the shaking results of  the first leg matches of Senegal (which lost 3-1 to Côte d'Ivoire) and Algeria (which lost 3-2 to Burkina Faso), Super Eagles fearing any deceiving surprise of the Waliya Antelopes of Ethiopia this afternoon (October13), midfielder Victor Moses  looks for quick strategies to get rid of their Playoffs opponent.
In the micro of our colleagues from Kickoffnigeria, he said:
"So far we have quite felt the effects of the altitude yet, but it doesn't really matter, we still have to go out there and be confident and play our game," he said.
"And if we can score early, it will make things a little easier for us."
The Liverpool forward scored twice the last time these two teams met, but insists that that the team would always come first.
"We just have to play for each other and try to get the win. It doesn't matter who scores."