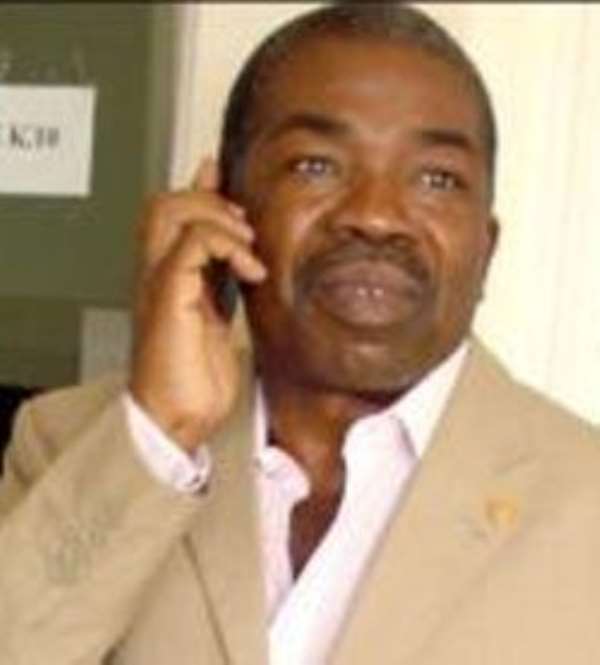 Magnus Rex Danquah
Events Management consultant Magnus Rex Danquah has advised that sports be accorded the deserved attention due to its huge potential to transform the nation.
He lamented the lackadaisical approach to sports in the country with particular reference to the Unity Games, which has been postponed due to lack of funds.
To him, learning new perspectives of sports and embracing new approaches in sports administration were some of the surest ways to reap the huge benefits of sports.
The Chief Operating Officer (COO) of the Local Organising Committee (LOC) of CAN 2008, in an interview with Metro Sports, pointed out that sports had moved from the days of leisure and recreation to serious business.
He revealed that the country's unemployment situation had seen little improvement as a result of the failure of authorities to use sports to address the issue.
According to him, if sports received the deserved recognition, it could unify the nation and with that, it could be used for development and absorb a large fraction of Ghana's labour force.
The Executive Chairman of Rics Consult pointed out that sports had the potential to drive a country to its expected end, citing the construction of the Arrival and Departure Halls of the Takoradi Airport for the 2008 Nations Cup long before oil was discovered in the region.
'I see sports as very big because of its linkages, and I believe that was the reason the framers of the Millennium Development Goals considered it as the fundamental factor to achieving its goals,' Rex Danquah said.
'I know of a country, because I consulted there, coming out of war, using sports to reconstruct the nation. There is more to sports than we see from the outside because of our ethnic differences and has all kinds of inferences. As a unifier you can leverage it for development and anything.
'Honestly, I hate waiting for government funds for organizing events because it kills initiatives to generate funds far more than government will give.
'We need to change our mentality and embrace new ways of sporting ideas by refraining from pirating, ambush marketing and respecting rights regarding events and competitions,' he added.
 By Kofi Owusu Aduonum