Gabon : A Togolese player arrested for a disputed transfer!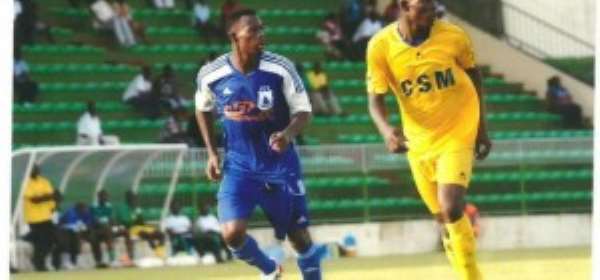 We have just learned. Abdou Djamilou Atchabaou (yellow one in the picture) has just spent 24 hours in custody of Gabon after being arrested by police in full workout.
The cause Atchabaou, the Mounana FC player (First Division) is charged with being illegally transferred to Gabon.
Africa Top Sports  inquired to know the reasons for his arrest. It would actually be a watchword of an officer of the FTF (Togolese Football Federation) who believes that the player belongs to him and that would not be satisfied with the bonus awarded to him during the transfer of Atchabaou .
According to a representative of the player that we contacted, Atchabaou belongs to a training center in Lomé known as AFA . But to enable him to have a play time, he was loaned last season to the club Zephyr Black Tiger (D2 Togo).A team that belongs to Tino Adjete , first vice-president of the FTF.
"During his transfer to Gabon, everything was done in the orders with the Togolese. So today, we do not understand this situation, ' has given us an agent of the player.