OM/Pape Diouf : "Labrune is a weathervane"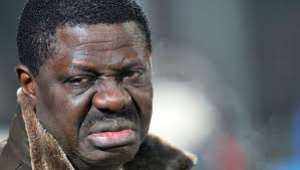 The former president of the OM, Pape Diouf has responded to remarks made by his successor, Vincent Labrune this Sunday and the advertisement published in L'Equipe , following the publication of his book "This is much more than a game. "
"At a time when we talk about spending cuts and austerity, I'm quite surprised that a man who speaks of himself mythomania can take an entire page in L'Equipe paid by the club. Everything that is written in this release it is only juice lies, " he said in micro RTL .
"The same person who did write this statement had said that Pape Diouf was a great president, competent, legitimate. (…) This man is a weathervane and it is not very serious. (…) When he say at dinner at Marseille just hold fans by making them eat, it is not respectable either. (…) He does not deserve the contempt, " Diouf added.
The cloth continues to burn between the two men.