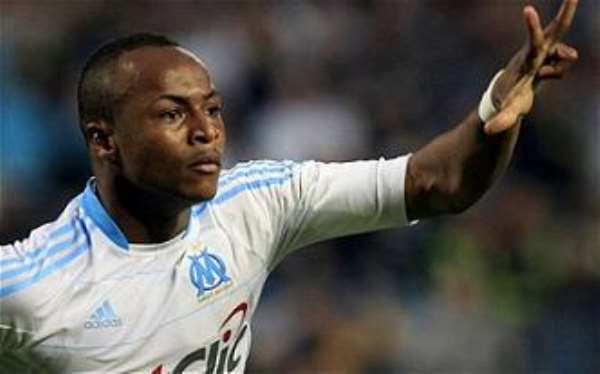 The duo had to be separated after France midfielder Valbuena reacted angrily to an aggressive challenge from his Ghanaian team-mate. The pair very nearly came to blows after a heavy collision during a training session on Tuesday morning but they shook hands on the matter later in the afternoon.
There has been a suggestion that the dispute could destabilise the dressing room ahead of Thursday evening's Europa League clash with Eskisehirspor, but Baup claims that the matter has already been forgotten.
"These are things that happen quite frequently in a squad," the former Bordeaux boss is quoted as saying by AFP . "There was a tackle from behind, by one on the other, and there was a reaction.
"But there is no legacy of what happened. The players met and discussed it yesterday [Tuesday] afternoon. They tried to calm the situation and all of the tension has disappeared. It's all just part of what happens in a group."