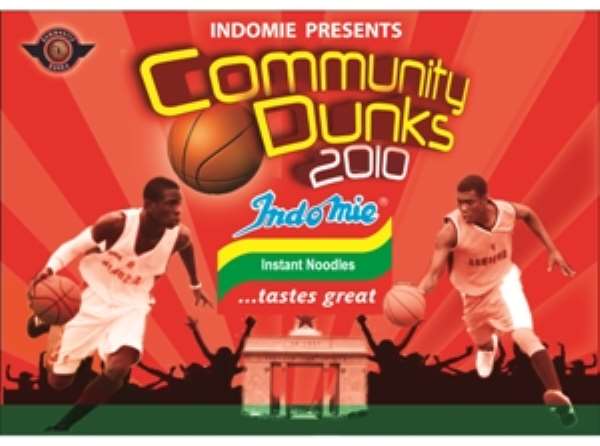 Accra, Aug. 2, GNA – After successfully executing the Kumasi version of the "Indomie Community Dunks" the train will now stop at the national capital, Accra, where eight communities will seek to pick the two slots for the national competition.
The eight communities will on Saturday, August 4, begin a three-week Under-15 Indomie Community Basketball at the CYCC Basketball Court, Kawokudi, Accra.
Among the communities that will compete for the two top slots are; Dansoman, Nima-Mamobi, Labadi, Cantonments, James Town, Burma Camp, Ridge and Adabraka.
According to information from the organisers, Rite Multimedia to GNA Sports, the eight communities will be divided into two groups to compete for honours and show of supremacy to the finals.
Each group will engage in an all-play-all, which will span over a period of three weeks, after that the winner of each group will qualify to play in the grand finale.
Meanwhile the communities of Kwadaso and Asokwa have qualified to represent the Kumasi Metropolis in the national competition.
GNA