FIFA defers decision on Sudan case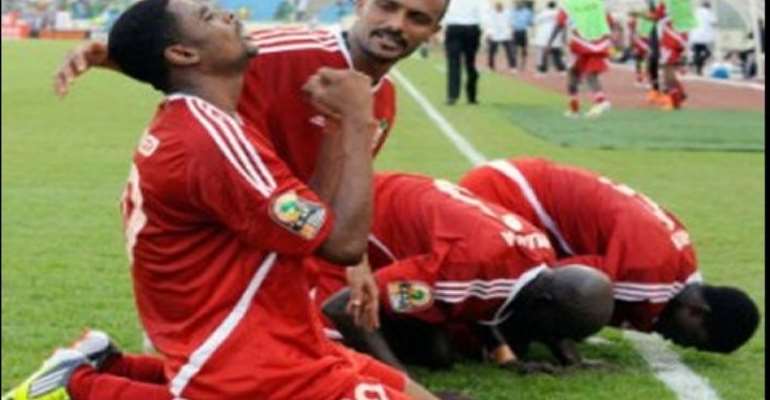 FIFA has deferred its decision on Zambia's complaint against Sudan's use of an ineligible player during the 2014 Brazil World Cup Group D qualifier in Khartoum.
The world football governing body was supposed to rule over the protest last Friday but the matter was not on the disciplinary committee's agenda as FIFA has not been provided with all the documents it needed to take a decision on the case.
African champions Zambia are protesting against the use of Sudan midfielder Said Eldin Ali Masawa, who played 90 minutes and scored the second goal despite being ineligible.
"This item was not on the agenda of the FIFA disciplinary committee meeting of today (Friday). At the moment FIFA is looking into the matter and expecting to receive more information, so it will still take a bit of time," a Fifa media department statement stated.
Zambia lodged a protest with FIFA late last week claiming Sudan used an ineligible player when the two sides clashed last month in the 2014 World Cup qualifier.
Sudan beat the African champions 2-0 on June 2 in Khartoum with Ali Masawa on the score sheet before being held to a scoreless draw by Lesotho in Maseru.
In the event that FIFA rules in Zambia's favour, the Chipolopolo will leapfrog both Sudan and Ghana to move to the summit of Group d before the qualifiers resume in March.
Sudan lead Group D on four points one better than second-placed Ghana's Black Stars who have the same points as Zambia.
Lesotho, who suffered a humiliating 0-7 defeat at the hands of Ghana and host the African champions when the qualifiers resume in March, are at the basement with a point.
Sudan Football Association (SFA) has described Zambia's complaint as desperation because the protest was not filed within the stipulated time.
SFA president Mutasim Gaafar said the complaint from Zambia is ineffective, not proper and a desperate act since it was made so many days after the game.
"If Zambia wanted to complain properly they must do that before or after the game within 48 hours and not almost a week later," Gaafar recently told the media.
SFA is, however, expecting FIFA to fine them and not dock them points.

Story by Ghana/ Tony Bebli/ Joy Sports