NDC unveils online version of 'Better Ghana Agenda' book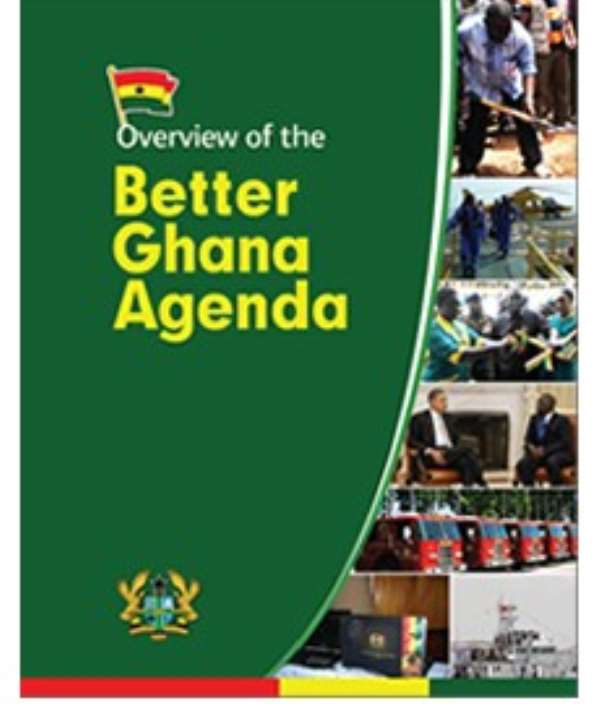 The Green Book
The communication team of the governing National Democratic Congress (NDC) has released an online version of a book that catalogues the successes chalked by the Mills administration.
The Green Book, entitled the "Overview of the Better Ghana Agenda" highlights the four thematic areas on which the NDC campaigned. It includes Governance, Economy, People and infrastructure.
The online version, which was launched Thursday, also has a pictorial display of various projects of the government.
A member of the NDC Communications team, Felix Ofosu Kwakye, told Joy News the online version was launched to make Ghanaians acquainted with and appreciate what the government has done so far. He believed the internet would the best mechanism for mass distribution of such information.