Ferguson insists he is refusing to panic despite defeat to Newcastle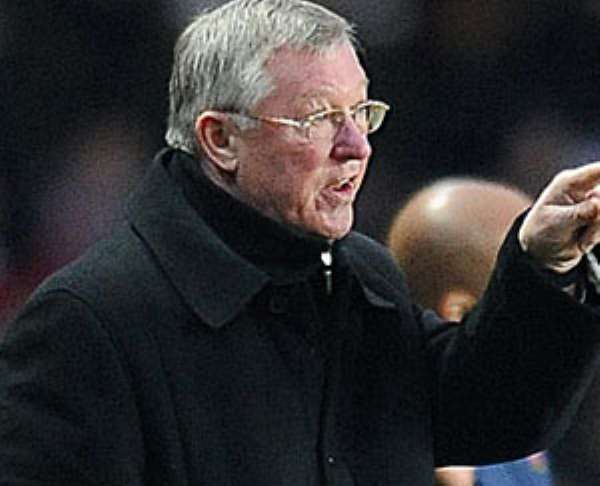 Sir Alex Ferguson
Sir Alex Ferguson has denied it's time to panic following Manchester United's 3-0 defeat at Newcastle United and insists he possesses the squad capable of bouncing back after two consecutive losses.
The Premier League champions fell behind after a Demba Ba volley and a stunning free-kick from Yohan Cabaye before their misery was completed in injury time after Phil Jones netted an own goal.
United's first away defeat of the campaign has left them three points behind league leaders Manchester City, while Tottenham also have the chance to pull level on points with Ferguson's side if they win their game in hand against Everton.
'This is not a time to be panicking. We've got the personal experience to cope with that,' Ferguson told Sky Sports.
'Losing the game at this time of the year – you don't want it, it sometimes can happen, you've seen some of the results recently.
'But obviously we need to get the show on the road in terms of the run-in, particularly in March and April.'
Despite a promising start, which saw Dimitar Berbatov head against the post, Ba's opener gave the hosts confidence to pin United back in their own half and Ferguson conceded his side was wasteful on the ball.
'They scored a fantastic goal and it really pepped everyone up in the stadium, their supporters got up, they get aggressive against us and made it difficult against us,' Ferguson added.
'It was a marvellous volley and the second one just after half time was a killer for us. Marvellous strike from the free-kick.
'But we didn't make enough of our possession with the ball anyway.
'The story of the game was they had two fantastic strikes that put them in the driving seat, they weren't going to lose it. They were really determined and made sure they didn't lose it.'
Despite trailing City in the league, Ferguson remained confident that players returning from injury can help close the gap between their title rivals.
'We had the opportunity. We played tonight, they played last night. They won theirs, we lost ours so it's advantage to them of course,' Ferguson said.
'The only plus for me is we had two or three players back tonight and hopefully we'll have one or two on the road to the way back. Now that will make a difference.'
  Source: Goal.com