Laryea set for Premier League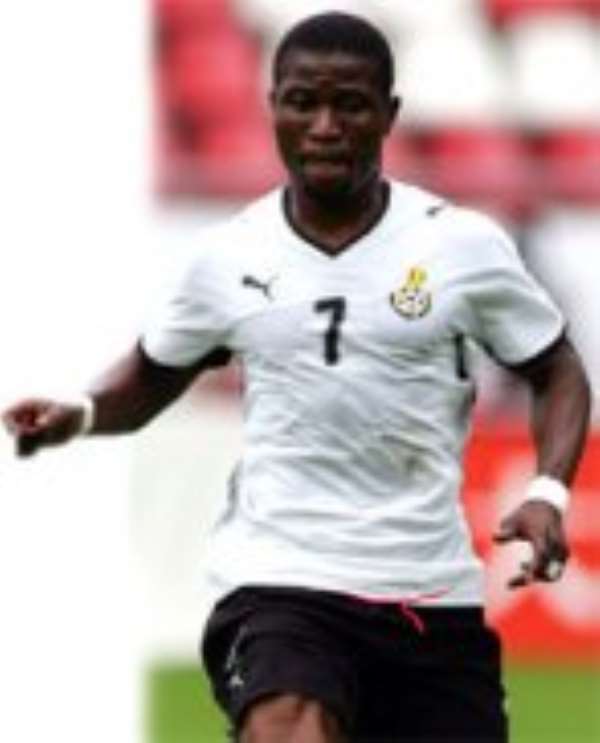 The much-awaited return of former Black Stars midfielder, Laryea Kingston, to the local league could materialise this weekend when the Premier League resumes in full swing.
A Hearts source told the Graphic Sports that the club was expecting the International Transfer Certificate(ITC) of the player by the close of Wednesday to make him eligible for the Ghanaian league.
He said the player had obliged the request of the club by submitting all the documents pertaining to his move to the Phobians stable, including a release letter, and had since begun training with the club.
Last Saturday, Laryea was in full flight when he scored two goals for the Phobians in their 4-0 thrashing of Division One side, Gomoa Fetteh Feyenord, at the club's training grounds at the ATTC Park.
The return of the former Black Stars kingpin is part of a move to draw inspiration from the older Phobian generation, coming on the heels of another bid to draw former striker, Ishmael Addo, back into the fold of the club in a bid to survive the premiership.
Ishmael, a key actor in the drama that saw Hearts make history in the 2000 edition of the Champions League has in the past week joined Kingston in the comeback to liven the local scene with glimpses of their glory days.
Like Kingston, Ishmael is said to have submitted the necessary documents to the Phobians to enable the club apply for his ITC and facilitate his registration.
Ishmael, after leading the assault which led Hearts to conquering Africa in a period that saw him emerge as three times goal king on the local scene, was hugely expected to be a big success in Europe, but after stints in France, Israel and Greece, he made a return to the local scene to relauch a troubling career with his mother club.
Less than a month after that attempt, the dimunitive striker with a fiery pace headed back to Europe where he joined Cyprus side, Enosis Paralimini, on loan.
He was released subsequently, after which he secured a one-year deal and joined compatriot Yusif Yakubu at Indian side, East Bengal, as a replacement for Braziliann Ednilson Marques who was sidelined due to Hepatitis B.
He had played in India as an attacking midfielder as his coach, Stanley Rosarin, justified his new role, saying:"I played him as an attacking midfielder in training and he did well"