Backing for Nyantakyi gathers pace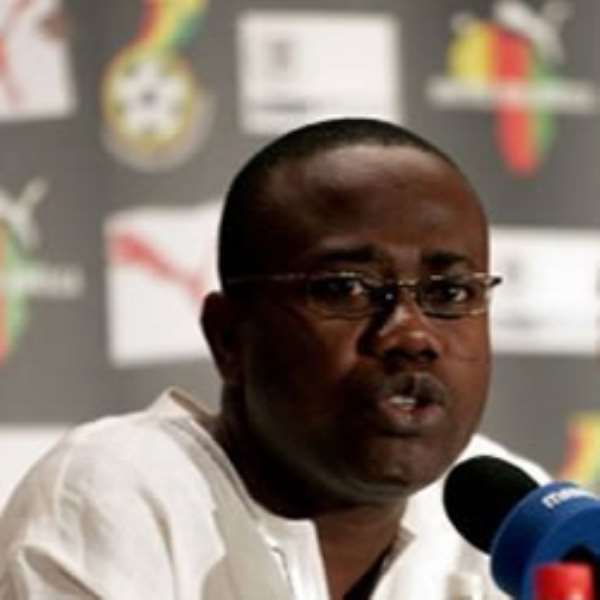 Kwesi Nyantakyi continues to receive much support in his bid for next month's CAF Executive Committee election.
The latest to endorse his bid is from the government quarter as Ghana's Vice-President John Mahama, appeals to other federation heads to vote for the Nyantakyi ticket.
H.E. Mahama appealed to some 20 presidents of some African Football Associations who were present at the commissioning of the Fifa Goal III Project at the Ghanaman Soccer of Excellence at Prampram on Wednesday, to vote for the Ghana Football Association President when they gather in Sudan for the election at the Caf 33rd Ordinary General Assembly on 23 February in Sudan.
For H.E. Mahama, Ghana's strides in the game has set African football on a path to the top with the continent's sport body deserving the services of one of its key personnel in Kwesi Nyantakyi on the CAF Executive Committee.
"In view of Ghana's strides in African and World football, it is our view that Ghana deserves every encouragement to have a place on the Executive Committee of CAF," Vice President Mahama told the federation heads on Wednesday.
"It is against this background that I encourage our African football bosses here [Prampram] and those not here to support the candidacy of the President of the Ghana Football Association, Mr Kwesi Nyantakyi when they meet in Sudan. This is perhaps the only way to reward hard work and also encourage higher performance and recognition."
Nyantakyi, a favourite, is making a first time attempt and would face competition from representatives from Benin, Niger and Togo for a single slot to represent Western Zone B on the CAF Executive Committee.