Ghana hails Blatter's vision of Goal Projects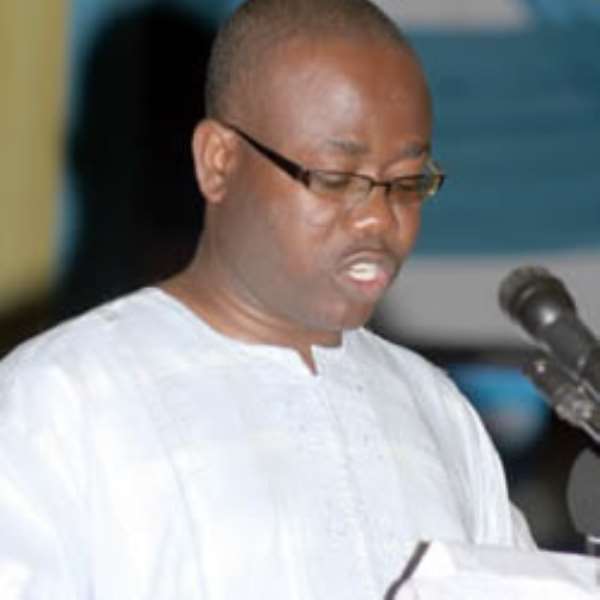 Ghana today opened the Fifa Goal III project at its football home with President of the Ghana Football Association hailing FIFA President, Sepp Blatter's visionary leadership of instituting such a development.
Kwesi Nyantakyi was joined by The Vice President of Ghana, H.E. John Mahama, FIFA Development Officer for West Africa, Sampon Kablan, Executive Committee members of the GFA and federation heads of some African FAs to commission the multi-purpose dining and conference facility plus kitchen at Prampram.
The new facility was made possible through FIFA's Goal III funds with the GFA complementing the project which cost $425,000.
Nyantakyi thanked the FIFA President, government and all other stakeholders for their contribution towards the realisation of the Goal III Project at the Ghanaman Soccer Centre of Excellence.
"We are grateful to Mr. Joseph Sepp Blatter for the visionary leadership that he has provided in seeing the development of football infrastructure in our country," Kwesi Nyantakyi said in his welcoming speech on Wednesday.
"We also thank the FIFA Development Officer, Sampon Kablan who has always provided the needed guidance and support.
"We are also thankful to the President, the Vice President, the Government of the Republic of Ghana, the Minister for Youth and Sports, the Chiefs and the people of Prampram for also providing the GFA with the needed assistance."
The Fifa Goal Project is aimed at bridging the gap between the developed and advanced European countries and the under developed nations in Africa, Asia and South America to bring parity.
However, Fifa's continuous assistance is set on certain criteria - prudent management, good governance and commitment to the realization of the targets.
Ghana has satisfied all the requirements and as the GFA commissioned the facility on Wednesday, it is now set for the next phase of infrastructural development, the Fifa Goal IV project, the first by an African nation.