Adansi Trad. Council meet Ashgold, Edubiase today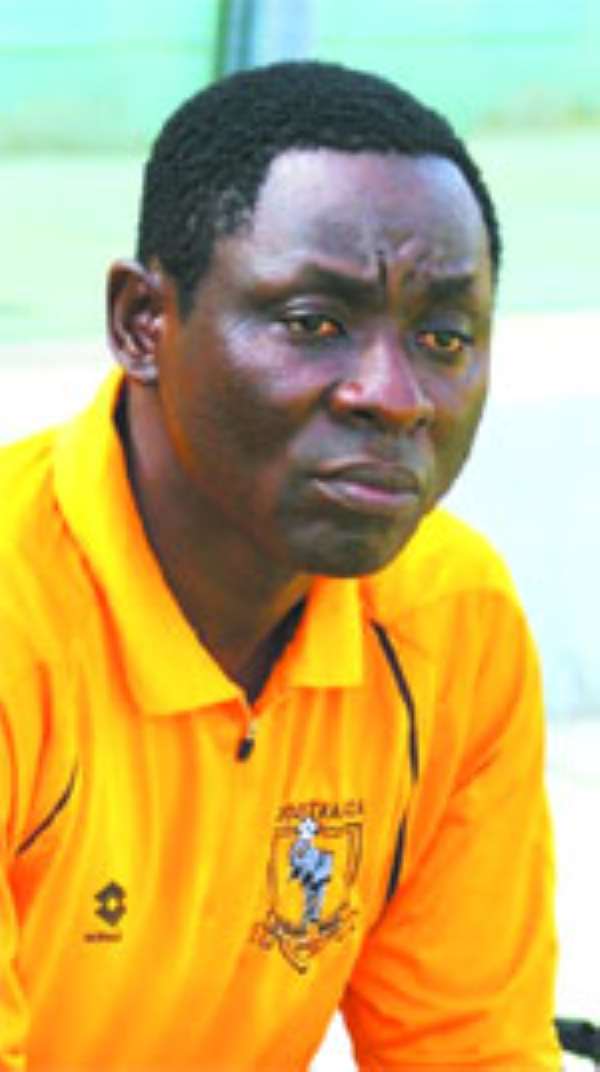 Coach David Dancan
Rumours are rife in town, especially among the people of Adansi in the Ashanti Region that fans of Ashgold have purposed to pay back New Edubiase in their own coin, when the latter visits Obuasi tomorrow for their midweek clash.
As a result, the Registrar of the Adansi Traditional Council, E.A. Asante has called for a meeting involving officials and fans of the two sides, to find ways to ensure that peace prevails during and after the game.
Fans of Ashgold have accused Edubiasi fans of assaulting them and vandalizing their properties, when the former visited for the 14-week league fixture in Bekwai.
And indications are that fans of Ashgold have vowed to avenge.
The possible clash between the two has stirred the Traditional Council to mediate in the matter today, ahead of their game tomorrow.