EU sanctions on Ivory Coast includes freezing of Gbagbo's assests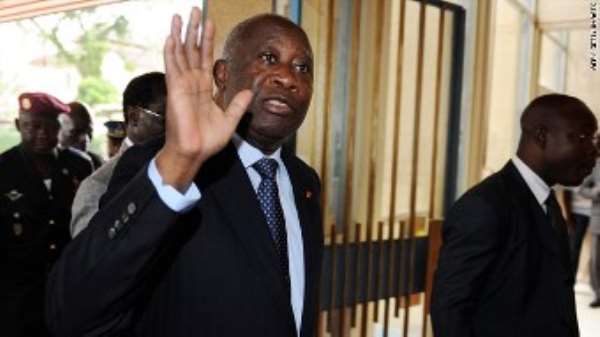 Ivory Coast's incumbent President Laurent Gbagbo arrives at the presidential palace in Abidjan.

The European Union says it has agreed on sanctions against incumbent President Laurent Gbagbo as pressure continues to mount for him to relinquish power after Ivory Coast's election.
The EU said earlier this week that it would give specific "targeted measures" aimed at Gbagbo and his supporters after his opponent Alassane Ouattara won the recent election.
In a statement the EU said: "Those measures will include a visa ban and an assets freeze. They will particularly target those leading figures who have refused to place themselves under the authority of the democratically elected President."
This comes after the 15-nation Economic Community of West African States urged Gbagbo to "yield power without delay" and suspended the Ivory Coast from all of its decision-making bodies until further notice. And the African Union also has suspended the Ivory Coast "until such a time the democratically-elected president effectively assumes state power."
Ouattara, a former economist for the International Monetary Fund who served as prime minister, was named the winner of a November presidential runoff by Ivory Coast's Independent Electoral Commission. But the country's Constitutional Council promptly invalidated those results and declared Gbagbo the winner.
Gbagbo has been sworn in for a new term, even though several international organizations have called on him to step down and cede power to Ouattara.
As the stalemate continues there have been violent disputes between supporters of both leaders.