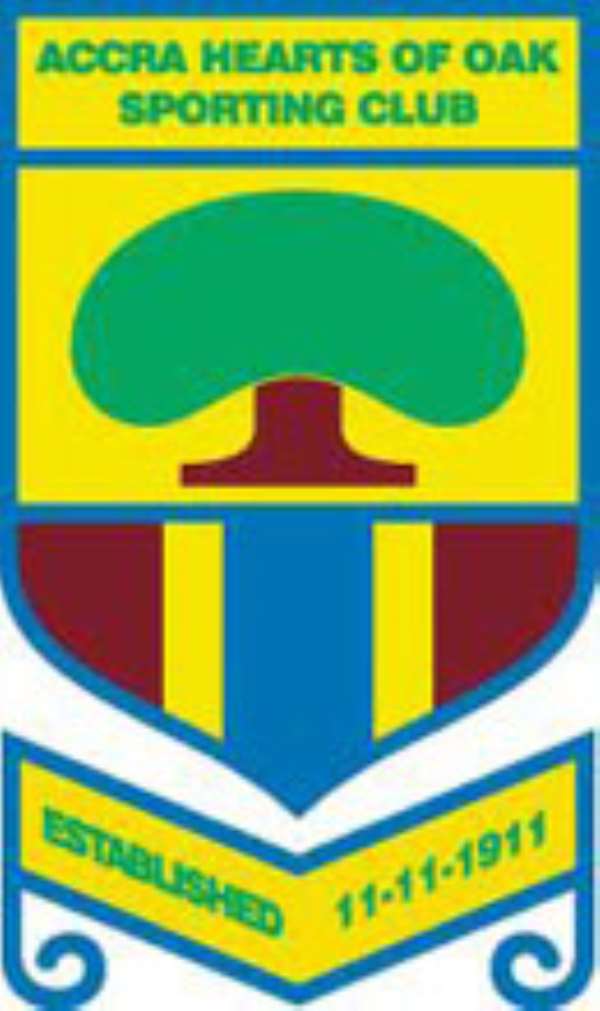 One of Accra Hearts of Oak's finest midfielders, Edmund Copson, has blatantly disclosed that he had regretted serving the 'Rainbow family' as a player.
The light-skinned former midfield dynamo, currently domiciled in the UK, stated that the successes the team chalked in 2000 did not in any way reflect in the pockets of the playing body, saying 'It was all over the place that each player received $25,000 for winning the Champions League.
If players like Jacob Nettey received such an amount, I have no idea, but as far as I am concerned, I did not receive such an amount from anybody.'
According to Copson, this and many other factors compelled him to leave the shores of this country to seek greener pastures in the UK.
He revealed to Happy FM's morning show host, Charles Osei Asibey yesterday, with some dishonest top officials of Hearts putting impediments in the way of the players, which made them frustrated and eventually leave the club with bitterness.
The challenges which led to his exit notwithstanding, the brilliant midfielder has given the assurance that he was putting pieces together and that he will bounce back in the next few months.
Copson revealed that he was considering a comeback, and ready to re-launch  his career with any club, if even a  Division Three club, if even to sharpen his rough edges.
To the midfielder football is an art, and with good training one is bound to excel  and, therefore,  does believe in the use of 'foreign substances' as energy booster in games.
Nicknamed 'Ginseng' by the fans,  he burst out with laughter saying 'I heard that name once on the field of play. I do drink occasionally, but I do not drink Ginseng liquor.'
He recalled his winning goal in the Hearts of Oak- Liberty Professionals 2-1 game with nostalgia.