ECOWAS expresses dismay over CAF's suspension of Togo from African Nations Cup competitions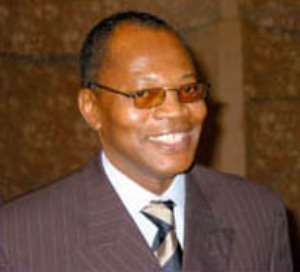 The President of the ECOWAS Commission, Dr. Mohamed Ibn Chambas, has called on the President of the Confederation of African Football (CAF) to "rescind its harsh and insensitive action against Togo".
The ban was imposed on Togo following the country's withdrawal from the 2010 African Cup of Nations tournament in Angola in the wake of a fatal gun attack which killed two members of the Togolese team and seriously injured the second goalkeeper.
According to CAF, Togo will miss the next two African Nations Cup tournaments and pay a fine of 50,000 U.S. dollars.
In a letter to CAF's President, Issa Hayatou dated 8th February 2010 and titled "DISMAY AT THE DECISION OF THE CONFEDERATION OF AFRICAN FOOTBALL (CAF) TO SUSPEND TOGO FROM THE NEXT TWO EDITIONS OF AFRICAN NATIONS CUP", Dr. Chambas wrote:
"ECOWAS has followed with concern the incident which occurred in Cabinda Province, Angola, just before the 2010 African Cup of Nations, leading to the death of the assistant coach and a media officer of the Togolese national team, as well as serious injury sustained by the country's second goalkeeper. It was this unfortunate incident that compelled the Togolese Government to withdraw Togo's national team from the competition.
In these circumstances, one would have expected a high degree of compassion, sympathy and understanding from the organizers of the competition, who bear responsibility for the welfare and security of all participants.
It is therefore regrettable that CAF rather bizzardly decided to adopt a strict administrative approach to the Togolese national team instead of the anticipated sympathy and understanding for the immeasurable loss and trauma suffered by the young players due to circumstances beyond their control.
The ECOWAS Commission wishes to note that the African Union, in its recently concluded Summit in Addis Ababa, expressed sympathy and condolences to the players, the Government and people of Togo over the tragedy. It is strange that CAF has chosen to remain apathetic to the general African feeling towards the Togolese predicament.
In view of the above, we would like to bring to your attention the entire solidarity of the people of West Africa towards Togo and hope that CAF would show a human face and rescind its harsh and insensitive punitive action against Togo".