Essien hopes for injury free season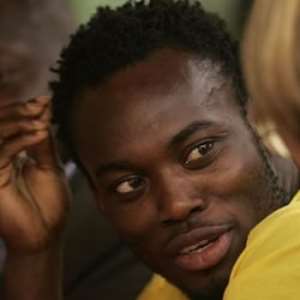 Michael Essien is hoping for an injury-free season as he returns to join Chelsea's preseason tour of the United States.
The Black Stars midfielder would be meeting his new boss Carlo Ancelotti and teammates on Monday as the Blues he prepares for a tour of the United States.
After an injury hit season the last term which saw Essien sit out of action for six months, the Ghanaian player hopes for a rather good start to the up-coming campaign.
"I have had a fantastic break and I am looking forward to the new season already," Essien said on his personal website.
"I am still buzzing from the FA Cup win and Ghana's back to back wins in the World Cup qualifiers.
"They were tough games but we came through very well and I am hoping to carry the same form into the new season starting in the U.S.
"I am also hoping for an injury free season and so I can contribute fully to team. At the end of the season I expect us to be up there with the best," he concluded.