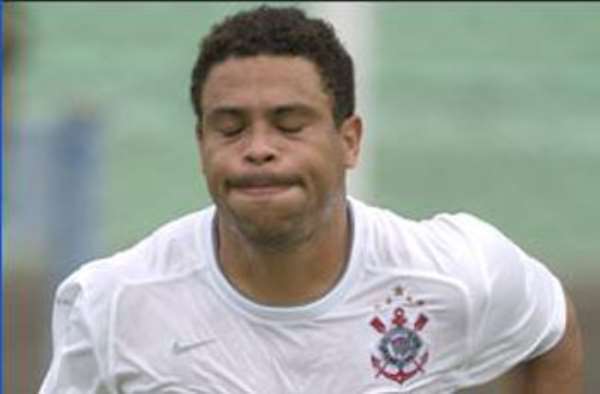 Ronaldo, who has been very impressive since joining Corinthians, believes he has a good chance of returning to the Brazilian national team this year.
"I still have time to return," said Ronaldo, in an interview with Gazeta Esportiva.
"If I deserve to, not only the people, but the coach (Dunga) will choose me. I have already said that it isn't the right moment to return, because of the problems that I have."
In recent weeks Dunga admitted that if Ronaldo continues to play well he will receive a call-up for the World Cup qualifiers. But the coach affirmed that the three-time FIFA World Footballer of the Year won't be included in his Confederations Cup squad.
Ronaldo was part of the Corinthians team that advanced to the semi-finals of the Copa do Brazil, after drawing 2-2 with Fluminense at the Maracana stadium of Rio de Janeiro on Wednesday.