Osei joins New Eng. Revolution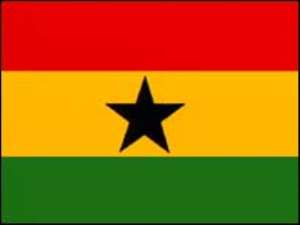 Osei played for Ghana at the Athens Olympics American side New England Revolution have added some depth to their squad by signing Ghanaian defender Emmanuel 'Obuor' Osei to a Major League Soccer contract.
The former Hearts of Oak defender is another experienced player to a side that has been infused with youth in its first two matches.
 
The 26-year-old joins New England from Liberty Professionals in Ghana's top league after playing for clubs in Turkey, Italy and Romania.
 
The Olympian has earned caps with Ghana's full national side and will be cleared for the roster pending receipt of his International Transfer Certificate.
 
"We are pleased to add Emmanuel to the team," Revolution Vice President Michael Burns said in a press release.
 
"He is an experienced central defender who can also play in the midfield, and who'll give us added defensive options."
 
Osei joins Cameroonian striker Stephane Assengue Ombiogno as the second African player added to New England's roster since the start of the season.
 
Both players were found by head coach Steve Nicol during a scouting trip to Ghana earlier this year.
 
Their inclusion brings the total number of Africans on the Revs roster to five, including Zimbabwean Kheli Dube and Gambians Sainey Nyassi and Kenny Mansally.
 
The Revs have their home opener this Saturday when they will host FC Dallas at Gillette Stadium.