Sellas seeks Satellites place in finals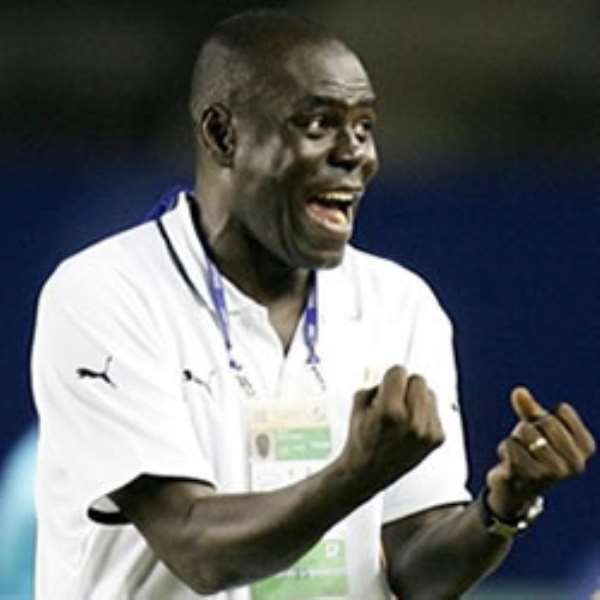 Having achieved his first task, which was to qualify Ghana for the 2009 World Youth Championship by reaching the last four of the African Youth Championships, Sellas Tetteh now turns his attention to winning the continental title.
A 2-0 win over Rwanda on Saturday ensured Ghana will play at the World Youth Championships for the first time since finishing as losing finalists to Argentina in 2001.
With that mission completed, Sellas Tetteh is now focusing on Wednesday's semi-final clash with South Africa.
"I am happy that we got a World cup ticket.
"Our target was to reach the World cup finals. We have achieved it. The rest shall follow," said the Ghana coach after guiding the Black Satellites to beat the hosts, Rwanda on Saturday.
The rest starts with South Africa on Wednesday. The Amajita despite losing 1-2 to Egypt still qualified ahead of the North Africans on goal difference to finish second in Group B.
Sellas Tetteh says Ghana would approach the South Africans "with a lot of confidence and belief" having shown enough resilience throughout their group games.
"If our three games has shown anything, it is that we can be patient and disciplined when it's required. We went through the 90 minutes against Rwanda without making a change because we were patient and hit them when it mattered most."
Despite his faith in the Black Satellites to live up the expectations, Sellas Tetteh has challenged his squad to make history.
"Now mission number one is accomplished.
"Training resumes on Monday before we return to the same stadium to win on Wednesday and then go on to win the trophy and write yourselves into the history books."