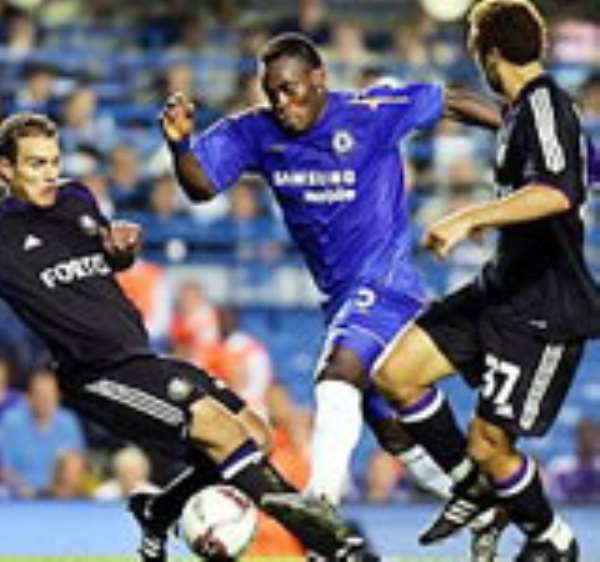 Chelsea midfielder Michael Essien says his Mum is the secret behind his amazing recovery from knee surgery.
Essien, 26 today, was expected to be out until March with knee ligament damage.
But he has stunned medics by returning to training TWO MONTHS ahead of schedule and should be back in action by January.
Mum Aba, who flew over from Ghana for the first time ever last month, nursed her son every step of the way.
A close pal of Essien told The Sun: "Michael was really down after getting injured and she insisted on flying out to stay with him until he's back playing.
"He's more than happy about it because they are very close and he loves her cooking.
"She wouldn't come before as she doesn't like the cold weather!
"But all that TLC seems to be doing the trick as he's making an amazing recovery and says he should be back by January."