My target Is London Olympics • Declares New Milo Marathon Champ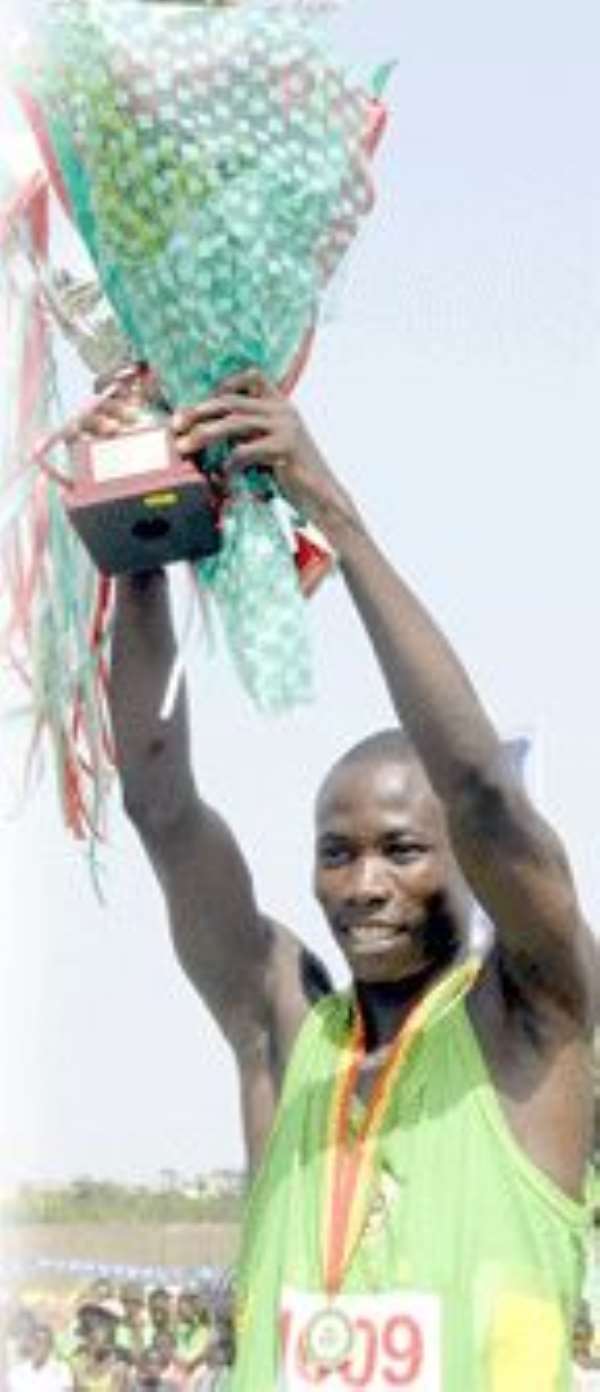 Godwin Adukpo, this year's champion of the Accra Milo marathon, is seeking new challenges as he is looking forward to lifting Ghana's flag aloft in the next Olympics in London in 2012.
The 21-year-old talent whose incredible pace in last Saturday's race earned him cheers and applause from the teeming fans gathered along the streets of the various communities along the 42km- distance race attributed his success to prayer and hard work.
The Anloga-based Adukpo told Graphic Sports that though he came first in the qualifiers to the last Olympic Games, his time was not good enough to earn him a place in China but was hopeful that with good preparation and the grace of God he would make it to the next Games.
He said winning the marathon was an ample manifestation of his four months extensive preparation and training prior to this year's tournament and said he was ready to represent Ghana in any international tournament.
Winning the marathon for the second time after five attempts, young Adukpo who was incidentally recruited by CEPS just last Saturday said he always relied on benevolent individuals to finance his training and buy him energy drinks to keep him going.
David Zigah, favourite of the marathon and a participant since 1994, appeared disappointed by his finishing time but said he would do his home work well in order to bounce back next year.
Meanwhile Milicent Boadi who emerged champion in the ladies event says she has closed all doors to participating in any marathon for the rest of this year. "I am no longer going to participate in any marathon for the rest of the year because I want to conserve energy for next year" she said.
Milicent who has participated in the Milo marathon in the last seven years said she participated in the Prampram marathon a few weeks ago and would not be able to compete in another marathon before last Saturday's event.
Story by Peter Sarbah