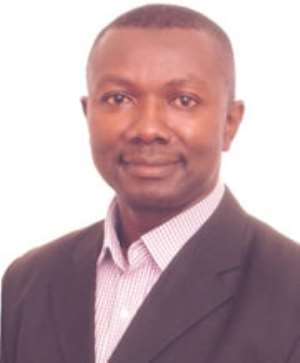 Joy FM's Programmes Director, Kofi Owusu, is among 25 journalists selected from around the world to participate in a Midwest Election tour of the United States in the month of November.
The tour, which is sponsored by the U.S. Department of State, runs from October 28th through to November 6th.
It will offer the foreign journalists first-hand reporting opportunities to monitor the 2008 US Presidential Elections.
The programme will begin in St. Louis, Missouri and will take the journalists to Iowa City and on Election Day to Chicago, Illinois.
The tour will include briefings with analysts, pollsters, elected officials and others. The team will also explore issues, visit polling points and attend campaign events and election-night watch parties.
Mr. Owusu is a member of the IEA Presidential Debate Committee which is overseeing the debates by the presidential candidates ahead of Ghana's elections in December.
Joy FM's News Editor, Matilda Asante, also returned recently from a two-week visit to Germany after observing the last lap of campaigning and elections in the state of Bavaria.
Miss Asante was among a team of five Ghanaian journalists invited by the German government to participate in the programme.
The team interacted with MPs and leaders of Parliament. In Berlin, the team visited three German political foundations; the Konrad Adenauer Stiftung, Deutsche Africa Foundation and the Deutsche Aids Foundation.