CHAN Qualifier At Ohene Djan - Stars To Rise Over The Hawks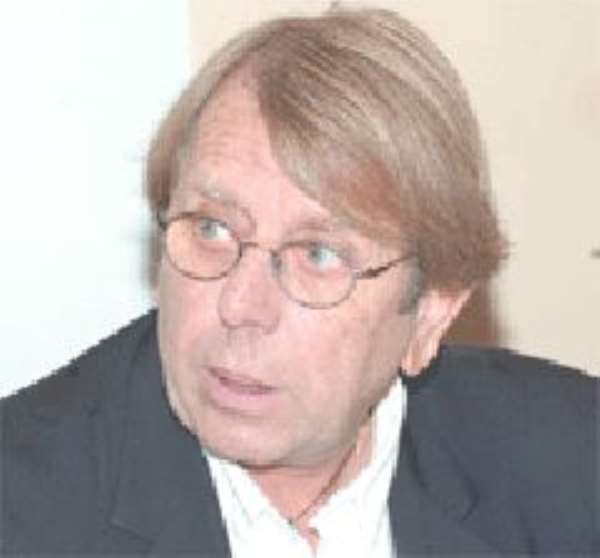 Two key unforgettable ego-bruising defeats — the June 1997 4-0 defeat and the '98 Nations Cup 1-2 loss — could evoke anger in the local Black Stars as they clash with the Hawks of Togo at the Ohene Djan Stadium on Sunday.
Ghana has, no doubt, proved to be a stronger force in subsequent meetings, including a 2-0 win at Brentford, UK, in 2006 and another by the same scoreline last year in Accra. But the Stars will still remain an unfulfilled side until the pain of that 4-0 drubbing is erased.

More painful was the fact that Ghana had then assembled her best football material yet, including Abedi Ayew Pele, but succumbed under the sledge of the Togolese attacking force in Lome on June 1, 1997.

The background provides a huge responsibility for the local Black Stars, some of whom may have been new in the game at the time of the drama.

But in the shoes of 'goal machine' Eric Bekoe of Asante Kotoko, Osei Banahene and Dominic Adiyah both of Heart of Lions, Coach Claude Le Roy could find solace in redeeming the country's image and book a place at next February's Nations Cup for local players in Cote d'Ivoire at the expense of Togo.

Sunday's crucial game is the first leg of the final qualifying round after scaling over the Niger challenge a month ago. But the 4-1 aggregate win over Niger would mean nothing if the Black Stars fail to produce the needed magic when it matters most.
Coach Le Roy is expected to parade an attack-oriented side to record a big win to make the second leg in Lome merely academic.
But in doing so, the French coach would be mindful of the fact that a slip in defence could create havoc and that is why Harrison Afful would have to bring his little experience to bear on his colleagues at the rear.

The rivalry between Ghana and Togo in football may not match up to that involving Ghana and Nigeria, but Sunday's encounter would transcend the action on the pitch.

Apart from the close ties between the two countries which provide a lot of interest, each one of them would want to be part of history in the maiden competition to be staged in Cote d'Ivoire.

Preview by Daniel Kenu