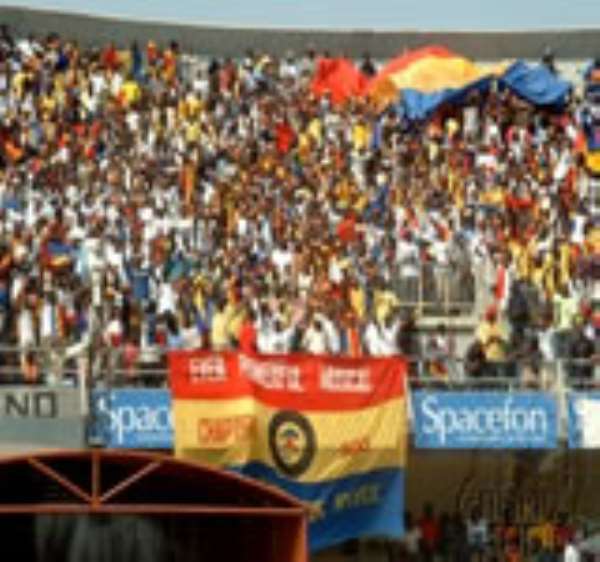 Defending Champions, Accra Hearts of Oak squeezed a 3-2 victory out of Tema Real Sportive to begin resurgence in the resumed Onetouch Premiership.
The new-look Hearts appeared convincing in the first half of the duel and led 3-0 till the last quarter of proceedings when a goalkeeping error and poor defensive mapping almost cost them the three points with the supporters highly disappointed.
The Phobians, keeping in mind their abysmal standing in the League stayed slightly ahead of their opponents in the opening stages where the pendulum of action swung from one end to the other.
Bernard Don Bortey gave Hearts a deserving lead on the 24th minute mark with a fine combination with Kofi Abanga after they invaded the visitors final third leaving goalkeeper Ben Teiku crawling.
The early goal set the stadium ablaze and the euphoria had barely died down when Don Bortey was on target to consolidate his side's lead with an individual effort that reminded many of his terrifying form in the new millennium.
Don Bortey picked the ball from the middle after the homers had survived a scary moment, raced deep ahead of his markers and posted a sharp one past keeper Teiku for the second goal.
Sportive was quick to react and Hearts team and supporters heaved a sigh of relieve after goalkeeper Laud Quartey pulled a fine save from Esme Mends' free-kick from the edge of the box.
With Hearts cruising, injured Samuel Affum was sacrificed for come-back Ishmael Addo whose inclusion immediately proved telling on the visitors.
Chasing every ball obviously in search of a goal, Addo profited from a defensive blunder after the recess to pick out advancing substitute Edward Agyaklo to wrap up Hearts' goals on the afternoon with a beautiful connection.
Just when many felt the Phobians were about riding high with their heaviest win this season, keeper Quartey gifted Sportive with an array of hope with an erratic save that fell to Yakubu Mohammed.
Mohammed required no effort to slot the ball home on the 74th minute before scoring again seven minutes later and send the teeming Hearts down hearted and blaming both players and coach for a celebration even with the victory.