Sports Council To Unveil Roadmap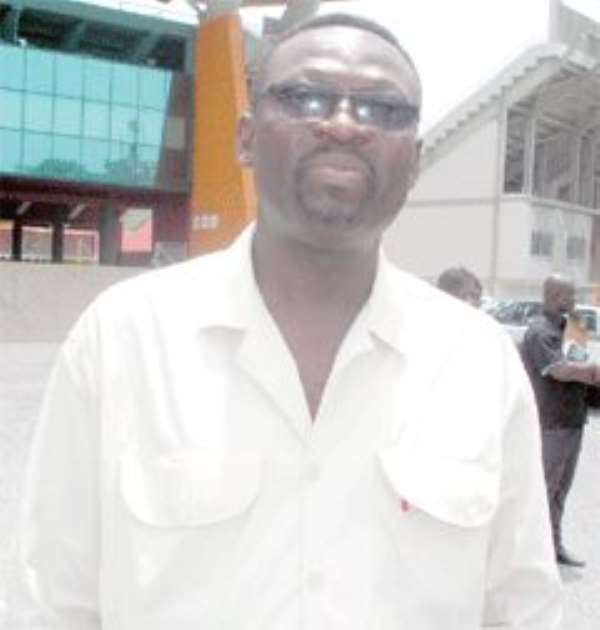 The new-look National Sports Council (NSC) has pencilled down April 24 for the official launching of its corporate plan which will be its roadmap for the year 2007.
The corporate plan is a blueprint which embodies the various activities and revenue targets for the NSC for the year.
According to Graphic Sports investigations, a copy of the document has already been sent to the Ministry of Education, Science and Sports for its perusal.

Throwing more light on the business plan which will also serve as a roadmap for the Council, the NSC Chief Executive, Prince Oduro-Mensah, said the objective of the corporate plan, among others, is to promote the promulgation of a new sports bill that secures sustainable governance, economic independence and technogical sufficiency for the Council.

It has been designed to also facilitate the development of other sustainable revenue generation avenues and improve on existing areas to ensure growth.

It is envisaged to accerelate the pace of sports organisation, development and promotion to a level that projects Ghana as a reputable sports country globally and instil a positive corporate sportsmanship culture which engenders total sports development promotion and organisation based on a winning attitude.

"The corporate plan also seeks to promote ICT development for management improvement and performance enhancement in sports while creating a future for sports based on continuous improvement with youth development as the epicentre."

Prince Oduro-Mensah, whose two years in office has seen a total transformation at the NSC, said the blueprint also aimed at growing sports through effective marketing and publicity and recruitment, training, motivation and utilisation of the most competent human resource for the achievement of the objectives of the Council.

He said apart from contributing immensely to ensure the successful hosting of Ghana 2008, the Council has beefed up its staff strength through the recruitment of 71 professionals in the various fields to help achieve its objectives.
The new personnel include electrical engineers, IT experts, estate officers and marketing officers.

"Since assuming office in 2006, many good things have taken place. Now we have 17 electrical engineers, IT experts and estate officers some of whom have been assigned to the new stadia.

We also have in place a procurement unit headed an audit unit, a marketing department manned by four highly-qualified staff and a human resource section", Prince Oduro-Mensah added.

"With the right structures in place now, the future looks bright for the Council and Ghana sports in general", he noted.

Story by Samuel Ebo Kwaitoo