'Hearts Will Revive Flagging Fortunes'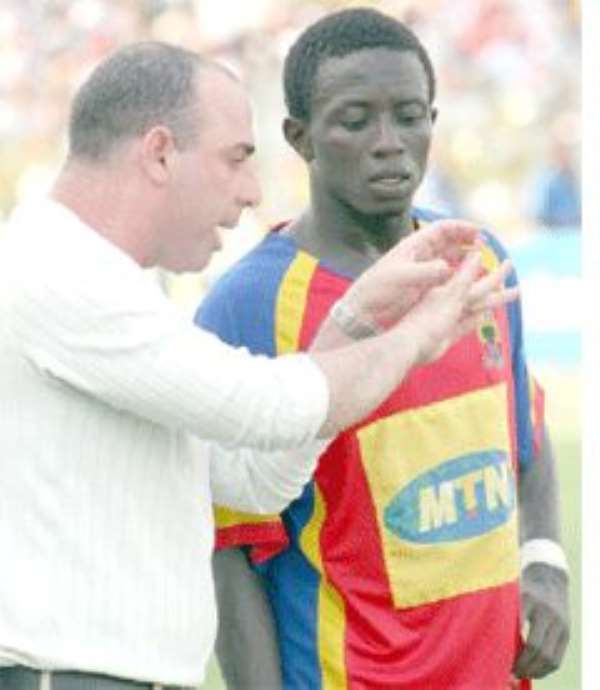 Accra Hearts of Oak will certainly revive the declining fortunes of the club and make a great impact on the league when the second round of the competition resumes, Albert Commey, Communications Director of Hearts has said.
In an assessment of the first round of the competition in an interview with the Graphic Sports, Commey said even though this year's competition could be described as exceptional, the Phobians did not start well.
"We encountered some problems which bordered on finance and other logistical constraints, whilst some of our players were not committed. These made the going tough for us.

"However, under chairman Harry Zakkour we managed to deal with them, and with high morale in camp I can say that the club is set to redeem it's image", he said.

He disclosed that Hearts were set to sign on some seasoned players to revamp the team for the challenges ahead, whilst a number of them would be placed on transfer to enhance the efficiency of the team.

Mr. Commey allayed the fears of Phobians and said the club would not be relegated. He rather cautioned all the premier clubs to get ready for the new Hearts side ready to demolish their opponents in the second round of the premier league.

He praised the Professional League Board (PLB) for ensuring a protest-free first round and ensuring that the competition attracted the needed sponsorship to ease the burden of running the clubs.
Commey also applauded the performance of some of the referees in the first round despite a few problems at some league centres and advised them to double their efforts to ensure that the league ends without problems.

Story by Jonathan Brainoo