Appiah Is LeRoy's Assistant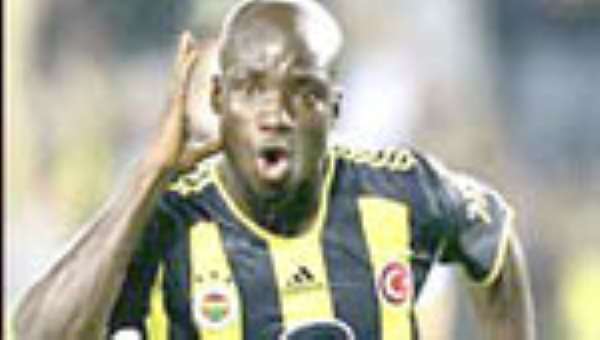 Former Ghana skipper Kwesi Appiah has been awarded a one-year contract as assistant to national coach Claude LeRoy.
Appiah revealed that his role primarily will be as a "student" to learn from the experienced Frenchman.
"I will be assisting LeRoy but I see myself more as a student on a learning curve.
"He (LeRoy) has vast experience of football so I am in a privileged position to be able to learn from him.
"The next step after a good playing career I believe is to be a coach. I have taken several coaching courses since I stopped playing so I am delighted to have the opportunity to use it at the national level."
Appiah has drawn criticism since his appointment, with suggestions that he has been out of football for too long to make a meaningful impact.
"I admit I have not directly coached a team for a while now, but I have kept touch with the game both home and abroad. The bigger picture, however, is that I am an assistant. I will bring a good knowledge of Ghana and experience as an ex-international to the job.
"In many places ex-internationals have been given an opportunity similar to this so I don't see what the complaints are about," he concluded.