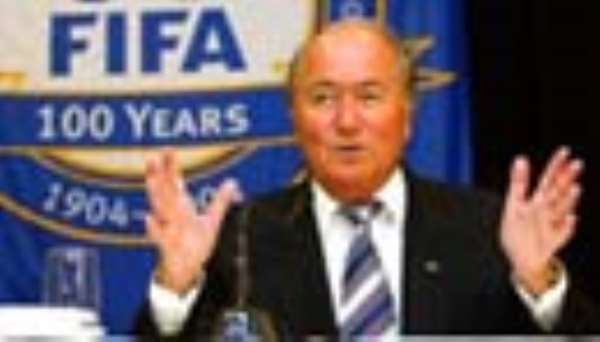 FIFA, football's world governing body is expected to decide today to change their system of rotating the World Cup finals between the continents.
The decision would open the way for England to launch a bid to host the 2018 tournament.
England would likely face a number of other strong challengers, however, including Russia, China, Australia and USA or Mexico, and possibly a Benelux joint bid from Belgium, Holland and Luxembourg.
FIFA's executive committee, meeting in Zurich today, are to examine various options including whether more than one country from each continent can bid.
Under the current rotation system, the World Cup went to Africa for 2010 (South Africa won the contest), South America for 2014 and if rotation continued would go to a country from North and Central America or the Caribbean in 2018.
However, FIFA President Sepp Blatter was concerned that only one country - Brazil - bid for 2014 and said last week that he favoured a change.
Blatter said: "My thoughts are that we shall open the market and make the World Cup available for everybody apart from the last confederation which has just organised it, which means South America cannot bid for 2018."
The FIFA president should get his way as the majority of the 23 FIFA executive members who meet in Zurich today are understood to be of the same opinion.
Once the decision is taken then the Football Association can formally launch a bid for 2018.
British Prime Minister, Gordon Brown has already made clear he would like to see a bid take place and has appointed former Sports Minister, Richard Caborn as his World Cup ambassador. Soccernet