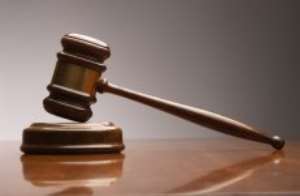 The Ghana Football Association's Appeals Committee will on Thursday begin preliminary hearing into applications filed by the four banned division one teams for their roles in playing in a non-competitive game.
Four suspended division one side's - Nania FC, Okwawu United, Mighty Jets and Great Mariners were banned and demoted to the third tier of Ghana's football system last month.
The clubs were handed the suspensions after being found guilty by the FA's Disciplinary committee for engaging in non-competitive games on the last day of the Division One league campaign for promotion to the elite ranks.
All four teams are appealing a one year ban of players and team officials plus the relegation to the third division.