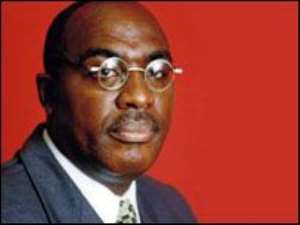 The role of government's in football administration though fairly appreciated the world over has its limits with world soccer governing body, FIFA abhorring government interference in the game.
Ghana recently severed government's hold on the administration of the game with the restructuring of the statutes of the game to conform to FIFA requirements.
And that move saw the end of government nominating representatives to serve on the FA's management board as the members of the football family now vote from within for persons to run the affairs of the game.
Government still plays a key role in the development of the sport as it doles out part of its budgetary allocation to support the running of football.
However, the minister of sports, Papa Owusu Ankomah on Thursday explained the role of government in football administration.
The sports minister says government wouldn't interfere in the running of football by the Ghana Football Association though he admits that the FA's operations at improving football in the country falls in line with government's vision for sports.
"Government wouldn't interfere in the running of the game. But we (government) have a strategic interest.
"We would give guidance and advice," Papa Owusu Ankomah explained during the presentation of vehicles to the Regional Football Associations.