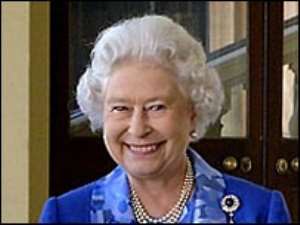 The Queen will have tea with the Arsenal team, four months after a bad back forced her to cancel plans to open their new stadium.Prince Philip stood in for her at the official opening of the Emirates stadium in October.
Now she is meeting players including captain Thierry Henry and manager Arsene Wenger at Buckingham Palace.
The players, the board and other staff members will tour the State Apartments, before meeting the Queen.
A Buckingham Palace spokesman said: "The Queen was disappointed about not being able to officially open the new Arsenal stadium due to her back strain, especially as so much effort had been put in by so many people behind the scenes.
"Her Majesty therefore decided to host a tea at Buckingham Palace to thank those involved in the project for all their hard work and to have a chance to meet some of those she would have seen on the day."
The Duke of Edinburgh took his wife's place last year, telling staff and players that the Queen was "very disappointed" not to be there.
A small silver model cannon he was given at the stadium in north London will be on show at the Palace for the reception.
The Queen was advised by her doctors to rest after she strained a muscle in her back during a holiday at her Balmoral estate in Scotland last summer.
The Gunners moved to their new home over the summer from Highbury, which had been their home for 93 years.