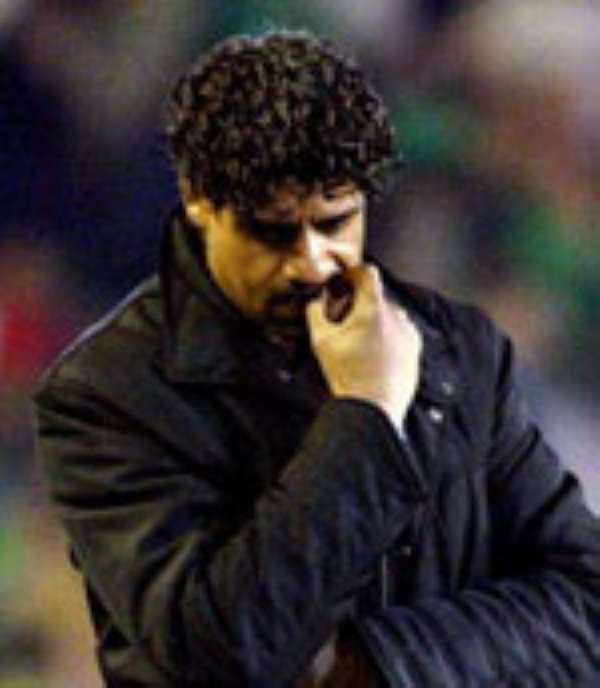 Barcelona boss Frank Rijkaard has described Cristiano Ronaldo as a 'great player', but insists that any talk of a move to Spain for the Manchester United star is pure speculation at present.
The Portuguese international has been in the form of his life this season and looks to be in pole position to claim all the individual end of season awards as well as his first Premiership title with United.
However, whispers of a summer move to Spain have resurfaced with a vengeance in recent weeks and the exuberant winger has reportedly been instructed by Sir Alex Ferguson not to talk about Real Madrid in public.
Los Merengues attempted to prise Ronaldo from Old Trafford following the World Cup, whilst rivals Barcelona have also been strongly linked with the former Sporting starlet in recent days.
Ronaldo's agent has refused to rule out a move to the Primera Liga come the summer and now Barca boss Rijkaard has conceded he is a huge fan of the Red Devils star.
However, the Dutchman has played down talk that Los Cules could be ready to make a move for the 13-goal winger.
"Without a doubt, he is one of the most valuable players in world football," Rijkaard told Sport.
"But there are only rumours at the moment, there is nothing concrete.
"I must say that yes, he is a great player, but we cannot do anything else at this moment.
"It is still too soon to comment on future signings.
"We still have many games to play and this group has much to demonstrate."
SOURCE:
DILASO