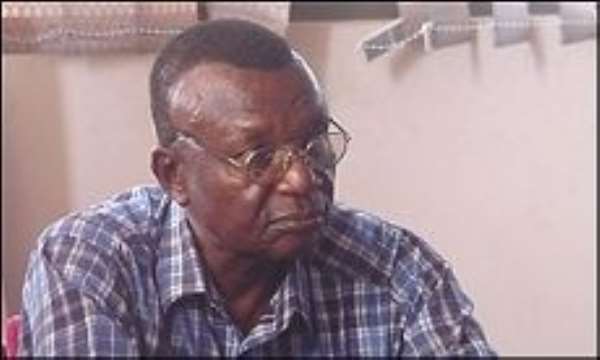 A group which includes Ghana, Nigeria and Burkina Faso would certainly be a tougher one for any coach to plot his team's success.
On Wednesday, CAF completed the draw for March's African U-17 Championship in Lome, the Togolese capital and handed Ghana the top seeds tag in Group B.
In the same group are Nigeria, Burkina Faso and Eritrea and two countries would qualify from the group for the semi-finals of the eight-nation competition.
And Ghana coach, Fred Osam Duodu, who could be making history as the first man to win the competition with two different countries has been exhuming confidence after the draw.
Osam Duodu, who aside his quest of winning the championship is also attempting Ghana's third title attempt in seven appearances no team can be underrated in such competitions.
"Any team that has qualified is well prepared for this tournament," the veteran coach who guided the Gambia to win the last edition of the competition, said.
Osam Duodu says Ghana's group opponents are all strong oppositions to compete against but remains confident his team's chances.
"Burkina Faso have a good youth system. They have a good side and over the years they have shown how strong they are in youth competitions.
"Nigeria comes with bulky players but football doesn't deal with sizes.
"In a whole, we (Ghana) are getting on with our preparations. And I think we would be fine," he said.
Ghana would open her Group B account with a game against second seed, Burkina Faso on March 11 in the city of Kegue.
Three days after the group opener, Ghana lines up against Eritrea on March 14.
And the Black Starlets would save the best for the last when the clash with their Nigerian rivals on March 17 in the final Group B game.
Togo, host of the Championship would kick off the competition with a game against South Africa on March 10 in Group A to be played in Kegue.
The group also has Gabon and Tunisia.
The final of the two-week championship will kick off on March 24.
And as Ghana seeks to win the continental trophy at this level for the third time in seven appearances, Black Starlets coach, Fred Osam Duodu would also be hoping to win it back-to-back.
Fred Osam Duodu would be making a second successive appearance at the African U-17 Championship, after guiding Gambia to win the trophy at the expense of Ghana when they hosted the event in 2005.