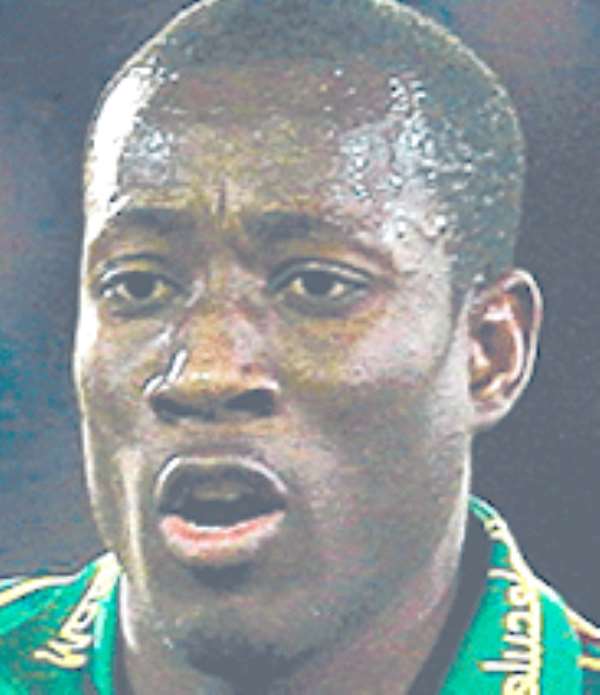 Ghanaian-born Club Brugge striker, Ibrahim Salou, has expressed shock and dismay at media reports which suggested that he has decided not to play for Ghana.
"I don't remember ever telling anybody that I was going to play for Belgium instead of Ghana," he told the Graphic Sports in an exclusive interview in Kumasi at his family house at Asawasi, a suburb of Kumasi, recently.
Salou, who breezed into town to visit his relatives and also attend to some pressing family issues, wondered why the media attributed such reports to him without talking to him.
"Look, since I went to Belgium to ply my trade as a professional footballer only two Ghanaian sports journalists have interviewed me on my career."
The first was DW TV's William De-Bordes and you are the second (referring to this writer). Let me stress that you are the only person who is asking me the question as to whether I will play for Ghana or not," he said.
"I am a full-blooded Ghanaian and should feel proud to play for my country. The point is, as I speak with you I need to consult as many important people as possible in my life before making a firm decision," he revealed.
"Tony Baffoe has spoken to me about playing for Ghana. The coach, Claude Le Roy, has also spoken to me about making a decision to play for Ghana.
I understand the coach is even looking for me in Belgium but here am I in Ghana," he said. Salou said he had a lot of respect for the Black Stars.
"The players are great, they made Ghana proud at the World Cup and continue to hold the flag of the nation very high and I hope to be part of such a great team".
Taking cognisance of what sacrifice he would have to make to play for Ghana, the player said he needed to have a sort of guarantee with regard to his future with the national team.
"I hope to do well for the national team if I do decide to play, but the point is that I need to understand and be understood about my sacrifice, that is if I finally decide to play for Ghana".
Obviously aware of the the insecurity associated with playing for the national team, Salou who spoke fluent English assured that "it will not be long when the hullabaloo surrounding my decision would settle".
He, however, expressed the hope that things would be sorted out as soon as possible between him and those he described as "important people in his life" to enable him to serve his country.
Story by Listowell Yesu Bukarson