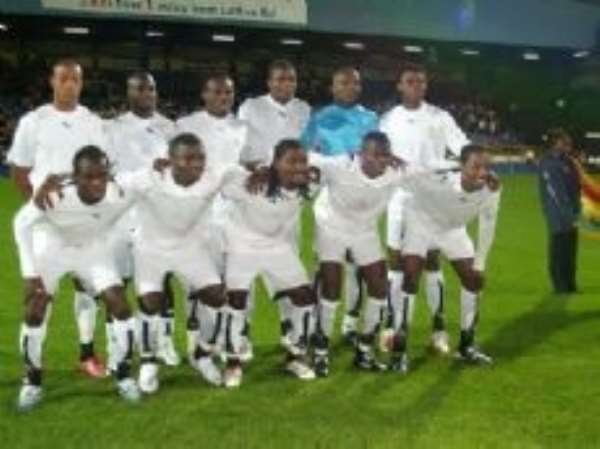 Ghana are determined to conquer Africa again as it welcomes fifteen other African countries to the 2008 African Cup of Nations tournament it would be hosting.
And the man to lead Ghana's campaign in his famed coaching career on the continent is Claude Le Roy.
The French's ability to achieve that feat is not in doubt after accomplishing a similar act with Cameroon in the 1988 edition of the African Cup of Nations.
Le Roy's job is been well cut out and his employers are confident he can secure Ghana a fifth continental title since 1982, when the Black Stars last won the African Cup of Nations.
Ghana Football Association President, Kwesi Nyantakyi says Claude Le Roy is the man to complete that mission.
Le Roy has in the short time that he took over the Ghana job proven himself a good coach, says Kwesi Nyantakyi.
"The works of a good coach are seen behind the scene, not really seen working on the field.
"I know the kind of things he does at training, before matches, the pep-talks that he gives, the interaction with players, his rapport with players and the technical instructions that he issues out to the team.
"You saw the output in the second half (Ghana-Australia game), the substitutions that were made.
"I have no doubt whatsoever that given the needed support Claude Le Roy is the man to carry us to the Promised Land," the FA president said in a post match interview after the national team drew 1-1 with Australia in London.
Ghana after the second round exit from the World Cup in Germany have remained unbeaten in four international friendly matches.
Ghana beat Togo 2-0 in September before completing a successful double over Asian giants, Japan and South Korea last month.
The Black Stars beat Japan's senior national side 1-0 in London and four days later went on to hand South Korea a 3-1 defeat in Seoul before drawing 1-1 with Australia.
The friendly matches forms part of Ghana's build up towards the African Cup of Nations in some thirteen months time.
Ghana, by virtue of being host of the 2008 African Cup of Nations finals would not be playing any competitive match until January 2008, when the tournament kicks off in Accra.
Originating at ghanafa.org