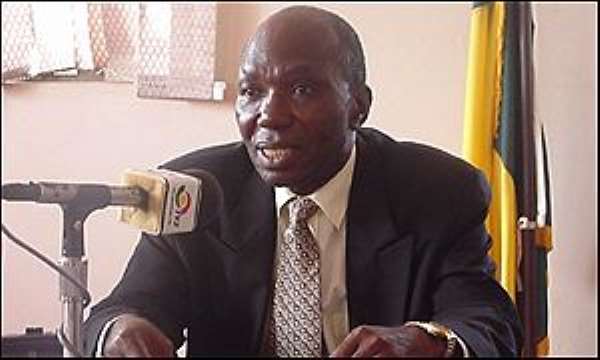 Accra, Sept. 10, GNA - The Ministry of Education Youth and Sports is likely to come out with a major policy decision after the Abuja All African Games in October, this year, on the country's withdrawal from all international competitions until such a time that "she is ready to do so".
Dr Owusu Ansah, Acting Chief Executive of the NSC, told the GNA Sports in Accra on Wednesday that this would allow for basic structures such as infrastructure, source of funding among others things to be put in place, as the bedrock for producing results.
Ghana is competing in a minimal 11 disciplines out 26 because of lack of funds. The disciplines are hockey, soccer, boxing, table tennis, volleyball, judo, taekwondo, athletics, weightlifting, karate-do and handball.
The budget for the games is 4.5 billion cedis including kits for all the disciplines but government is voting just 2.5 billion cedis to be topped up by funds from the Ministry of Education Youth and Sports' Sports Development Fund and the Ghana Olympics Committee (GOC), which is absorbing the preparatory expenditure.
"We are far behind our sister African countries and it is sheer bravo-do that we are still mounting our position as the best 15th athletics nation on the continent". Mr Owusu Ansah told the GNA. He said the country lacked basic sports infrastructure, which is important for the transformation of the country's sportsmen and women into top class athletes and medal hopefuls adding that the prudent thing to do as a nation is put an ice on such international events until "we are ready as a country".
The Abuja games kick-starts on Saturday, October 4, through to the 18th.