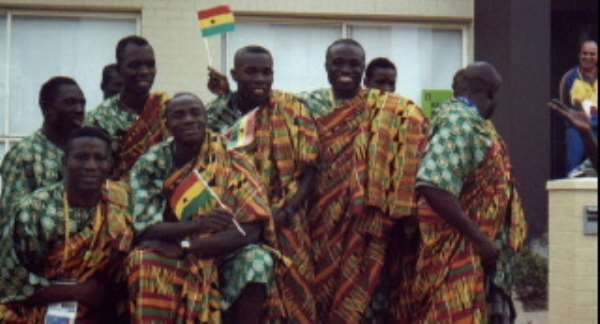 Ghana's participation in this year's commonwealth games has come under severe threat. Some foreign-based athletes who are scheduled to compete for the country are insisting that the chief athletics coach, S.S Atuahene be dismissed before they give their word on whether they will participate or not. The Ministry of Youth and Sports and the National Sports Council have only six days to take a decision on whether to sack the coach or face a boycott from the foreign- based athletes. Sources at the Ministry say neither option is workable. The athletes allege that coach Atuahene has been a major architect in a visa Rack eteering scandal at the Ghana Athletics Association. They accuse him of collecting bribes from athletes in order to feature them at major international tournaments. The athletes say in view of coach Atuahene's fraudulent activities, they cannot stand on parade with him and sing Ghana's national anthem with pride.
In a letter copied to the Minister for Youth and Sports, the athletes including medal hopefuls Aziz Zakari and Andrew Owusu threatened to boycott the Commonwealth games if immediate action is not taken against Coach Atuahene.
Meanwhile, a team of 31 athletes and 20 officials including coach Atuahene are scheduled to leave Ghana on the 14th of this month Manchester where the games are to be held. The athletes comprise eight boxers, four judo athletes, two weightlifters, five badminton players and twelve track and fields athletes.