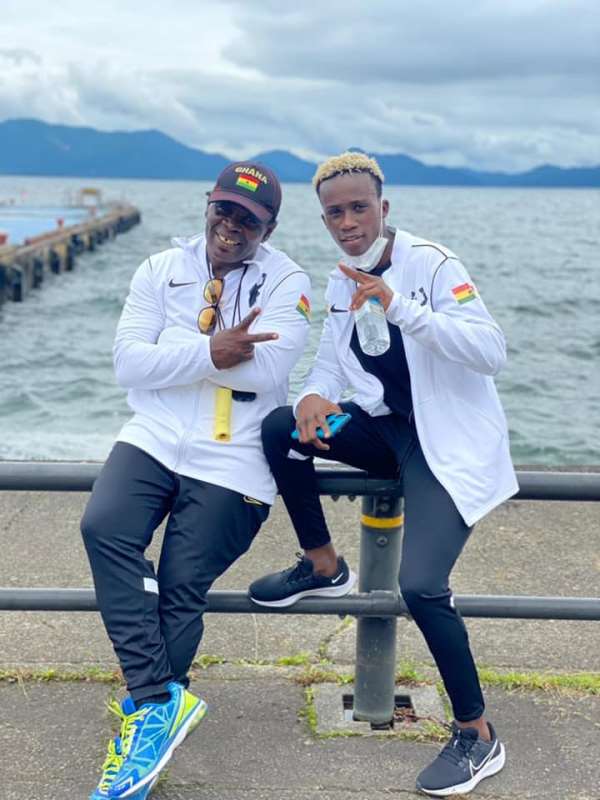 President of the Nigerian Boxing Federation and an Executive Member of AIBA, Dr Joseph O. Ayeni has congratulated Dr Ofori Asare for his achievement at the 2020 Tokyo Olympic Games.
In a message to the Ghana coach who led 20 years old Featherweight boxer Samuel Takyi to win a bronze medal, the top Nigerian International sports executive said:
"The Olympic coach of all coaches. I sincerely thank God for your uncommon achievements. Your testimony is not strange to come to some of us who know your hard work and contributions over the years.
"Once more accept my hearty congratulations for your boxer's Olympic medal," he said.
Dr Asare who is a four-time Olympian aided Samuel Takyi to win Ghana first medal in 29 years, and the first boxing medal in 49 years.