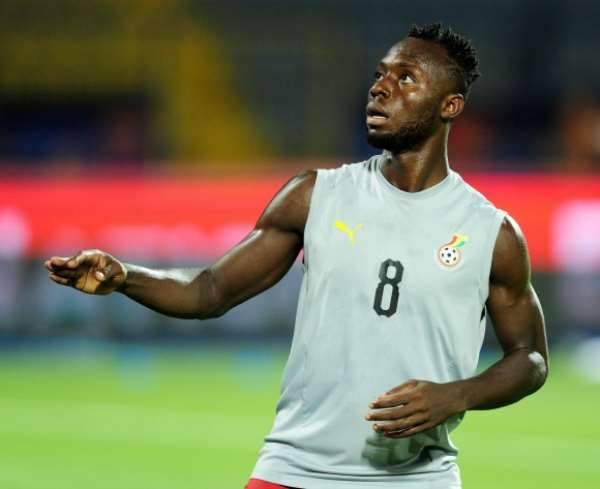 Ghana forward Kwabena Owusu
Ghana international, Kwabena Owusu is eyeing a return to the Black Stars team following his recent outstanding form for his club, Qarabag FK.
The exciting attacker was part of the Ghana team that played at the 2019 Africa Cup of Nations (AFCON) tournament in Egypt.
Although he had a decent spell with the few minutes he enjoyed, Kwabena Owusu has subsequently not been invited to the Ghana male senior national team.
Speaking to Hot FM in an interview today on the back of his debut goal in the Uefa Europa League on Thursday night, the attacker says his goal is to continue pushing for a return to the Black Stars team.
"This Europa league competition is my target and I will be focused and play hard to come back into the black stars to serve my Nation am ever ready to come back into the black stars team", Kwabena Owusu said.
He added, "I was happy when I scored against Villarreal yesterday but we couldn't win I hope we will bounce back and I pray that after the Europa league competition I will get offers and come back to the black stars of Ghana".
Kwabena Owusu, 23, has been impressive for Qarabag so far in the 2020/2021 football season and is being tipped to be key for the team throughout the campaign.