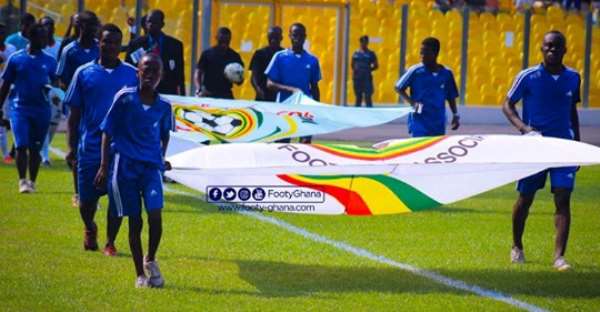 Ghana Premier League
The Ghana Government is to absorb the cost of testing of Ghana Premier League and Division One Players before football returns, Director of the National Sports Authority, Professor Peter Twumasi has said.
His comments come after President Akufo Addo lifted the ban on football during his 17th address of the nation. The Ghana Football Association were given the clearance to start the 2020/21 football season on October but in a statement issued on Thursday indicate the season will start on November.
The move is to help ease the financial burden on the clubs and to also ensure that all architects of the game are kept safe from the virus.
According to Mr Twumasi, the government of Ghana through the Ministry of Sports has agreed to bear the cost of the Covid-19 testing of all players, technical handlers and management members before the season gets underway.
"Just yesterday I met with all the federation heads on behalf of the Ministry of Youth and Sports including football. One of the constraints they shared with us was the testing of athletes and players before they enter the games," he told Kumasi based Luv FM.
" They, therefore, made a request to government to absolve the cost involved in the testing and my minister has accepted it and at the appropriate time he'll put it out.
He also added that hiis outfit is putting measures in place at the various stadia to ensure that all Covid-19 protocols are adhered to during the competition.
"There are a lot of things that we are going to do going forward. All the stadiums will be equipped with all that is required for the observance of the protocols for the Covid so the public should be assured of their safety".
Football matches have been suspended since March 16, 2020, due to the coronavirus pandemic, leading to the cancellation of the 2019/2020 season.
The new football season will be played in two zones, i.e, Northern and Southern Zone.