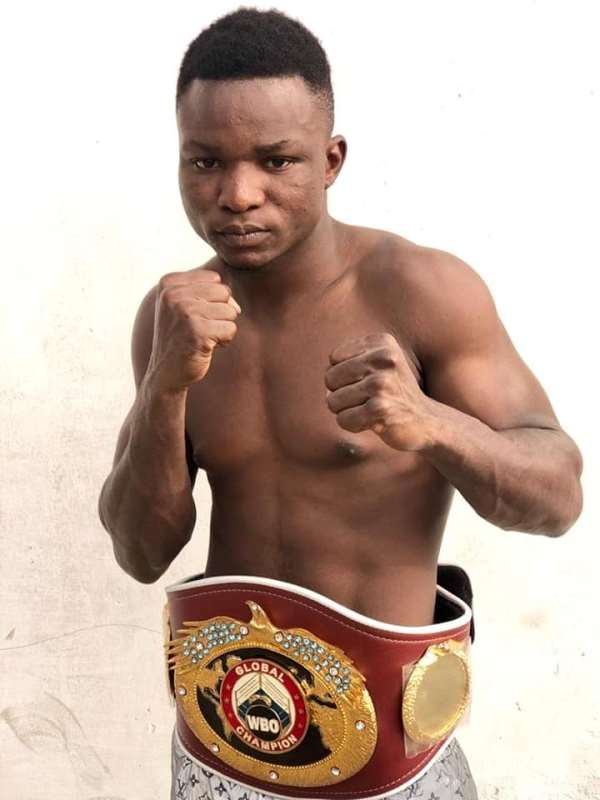 Despite being asked to wait for the outcome of Stephen Fulton and Angelo Leo's super bantamweight clash to know his fate about challenging for the World Boxing Organisation (WBO) title wait, Ghana's Wasiru Mohammed is hopeful and assured.
The WBO has ordered the leading contenders to fight for the vacant WBO super bantamweight belt and this has put on hold Wasiru's urgent quest to challenge for the title.
Wasiru, the WBO Global titleholder, is ranked seventh by the sanctioning body and is anticipating of landing a world title shot in the coming years.
The undefeated Ghanaian boxer is yet to make his second title defence since destroying John Amuzu of Benin on January 31 at the Bukom Boxing Arena.
Wasiru has been out of the ring training in the wake of the COVID-19 pandemic and is looking forward to make a return once restrictions on non-contact sports are eased in the country.
However, his chance depends on the outcome of Fulton Jnr-Leo bout slated for August 1 on Premier Boxing Champions and Showtime Sportscard.
Fulton Jnr, a Philadelphia 122-pound rising star, and his fellow undefeated contender, Angelo Leo, will headline the show.
Mr Yoofi Boham, consultant to Team Wasiru Mohammed said they are patiently waiting for their opportune time to fight for the world title. He expressed that opponents are afraid to challenge the Global title, so Wasiru is forced to challenge the higher contenders and titleholders.
He noted that they are very ready to fight any of the super bantamweight champions in WBO, WBA, WBC and IBF.