Coronavirus: King Faisal Delighted With Cancellation Of 2019/20 Ghana Football Season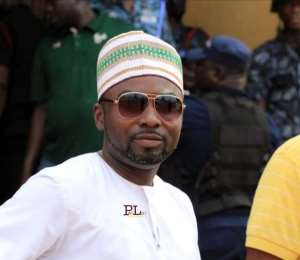 Sporting Director of King Faisal FC, Nana Amankwah sings a jubilation song after 2019/20 season cancelled.
On Tuesday, June 30, the Executive Council of the Ghana Football Association (GFA) announced the abrogation of the season following the outbreak of the novel coronavirus.
It is unknown when football will officially return in the country following a third successive year of failing to end the football season.
"It's good news for football fans and the players, not only King Faisal FC. We thank God, it will prevent us from getting the virus. We all wanted the best for our game," Nana Amankwah told OTEC FM.
"What happened to us which with the help of COVID-19 the league has been cancelled will never repeat again so we will prepare well before the next season start.
"Clubs should advise themselves and make sure they don't go through what happened to us (King Faisal)," he added.
The Kumasi based club were in the relegation before the suspension of the 2019/20 football season.